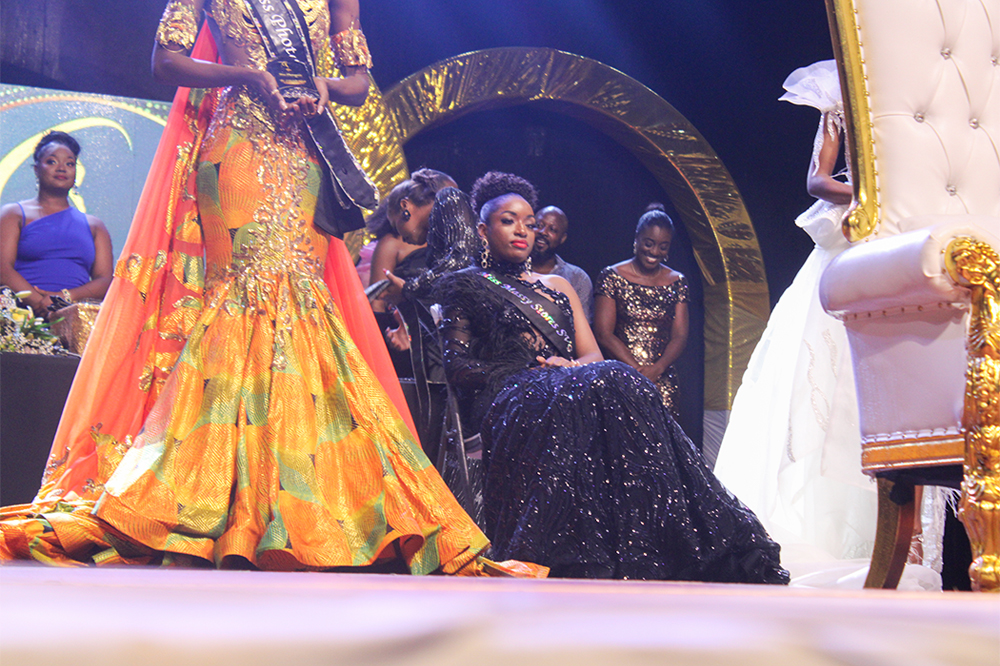 Dehydrated Miss SVG Contestant mustered grit to finish the pageant
Despite falling ill backstage, the determination of Tanique Swift allowed her to finish the Miss SVG Pageant last Saturday, October 29.
The Royal Return of the Miss SVG Pageant was held at the Arnos Vale Sports Complex. However, everything appeared to be not perfect as contestant number eight, Miss Massy Stores, Tanique Swift had to receive medical assistance after she fainted backstage following the interview segment of the pageant.
When SEARCHLIGHT spoke to Swift, she said " I don't really know what happened backstage, but I fainted."
The 24 year old further said "my pressure was low from the doctors' results, however, they also realized that I was dehydrated as I was not drinking enough water."
Swift also said that she was placed on drips, and whenever she stood up her blood pressure was falling but she was determined to return to the stage.
"I had to go back on stage because I knew that my main purpose throughout this journey is to give persons like myself hope that you can do hard things, so I felt as though this is the night where I am going to show persons that I am going to make it to the end, despite of what happened."
Swift said when she came to herself, the doctor was requesting to take her to the hospital but she said "no" as she had to go back on the stage for the crowning.
However due to the concern of the doctors, a chair was provided for her to sit during the crowning of the winners in the pageant.
Swift also highlighted that she felt "dizzy" while she was exiting the stage during the swimwear segment, and she felt a bit "light headed" as she was preparing for the evening wear category.
However, because she wanted to continue the show, she didn't say anything, but requested some water which was given to her by her chaperone.
Overall, contestant number eight thought that her performance throughout the night was "great" and considered herself to be consistent in each of the segments, but thought that the evening wear category was her high point.
She had some advice for people like herself who may want to do something but think they cannot do it saying, "I just want to let them know to believe in themselves and know that you can do anything that you put your mind to and don't ever allow anyone to make you feel as though you cannot do something because at the end of the day no-one has control over your life."
Swift added that, "persons are going to doubt you but you are the one who is supposed to know what you can do, therefore, don't let anyone tell you what you can and cannot do".
Swift was one of eight contestants in the Miss SVG Pageant; she however did not place in the judged or un-judged components of the show.