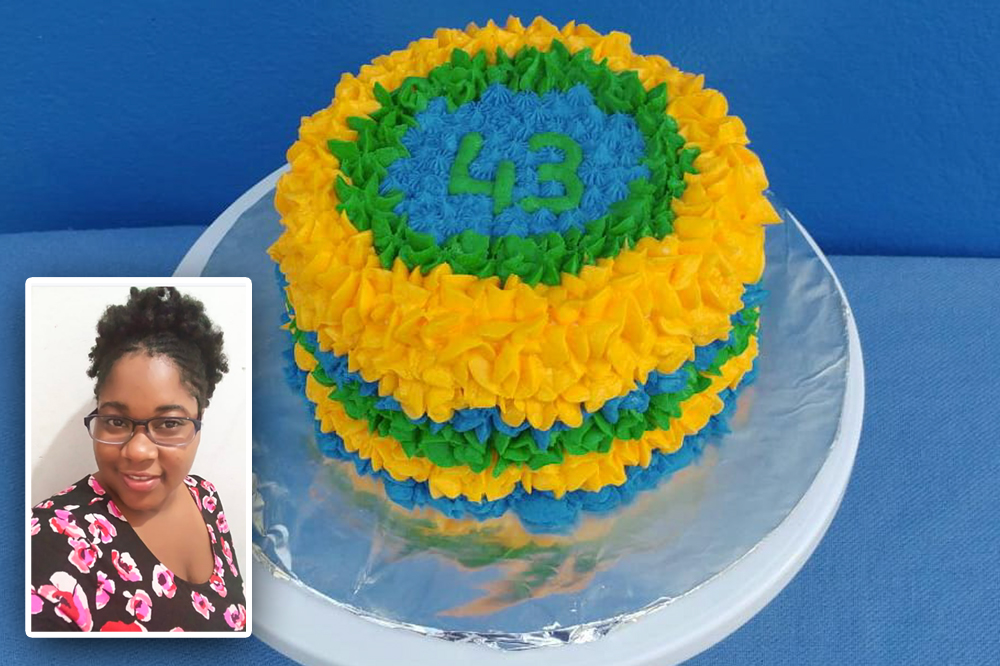 Young Villa resident turns her love of baking into self-employment
While there is an increasing number of persons making a living by baking cakes and pastries and selling their products, one young baker is not daunted by the competition.
"When I first started, it was good, but over the years, things have changed," said Jaquisha 'Keisha' Sutherland, a young woman with her own cake and pastry business.
In an interview with SEARCHLIGHT on Sunday evening, Sutherland said her business is called Sweet Kravins.
Apart from baking and decorating cakes the Villa resident does pastries such as tarts and Quiches. Snack boxes filled with finger licking goodies are also available on order.
Keisha has been in the baking business since 2015 but she has grown up in a home where baking and catering were regular activities.
"My Granny Dulcina Pinder used to make and decorate cakes, and my mom, Jacqueline Pinder was a caterer and also a Home Economics teacher," she shared.
Having learnt a lot from her mother and grandmother, Keisha's love for baking caused her to do Hospitality Studies at the SVG Community College.
The former student of the Thomas Saunders Secondary School remembers baking her first cake when she was in form four.
After that, she would bake for her school friends' birthdays and special occasions.
On graduating, Keisha turned her love and passion into a business venture, and Sweet Kravins was born.
She operates by taking orders and makes whatever clients require.
Deliveries are done based on the size of the order.
Over the years, Keisha said she has built up a circle of loyal customers who continue to support her business.
"There are lots of people who are getting into this business.
"The competition is stiff, but I am staying in this business."
Confident about the quality of her products, Keisha sees herself as a trend setter.
She shared that "a few years ago, I had an order for cheesecake in a glass,"which left her with a very satisfied customer.
Feeling proud of that product, she posted a video of her cheesecake in a glass on social media and Keisha said very soon the local market was flooded with cheesecakes in a glass.
Keisha is merging her love, passion and skills to earn an honest living and has since expanded her line of products into producing punches and punch de creme which are also available on order.
The 26-year-old is hoping one day to expand into a full food and beverage business where she will also be able to create employment for others.
Keisha believes that "big things start small."
"Dream it, believe it and you will achieve it," she said.
She is also encouraging other young persons to turn their dreams into reality.