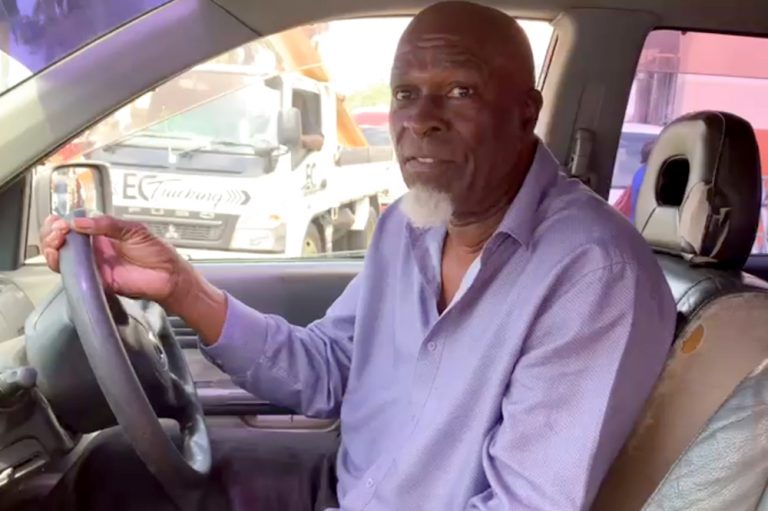 Vendors owe Kingstown Town Board thousands says Warden
Warden of the Kingstown Town Board, Clayton Burgin said vendors at the Vegetable Market in Kingstown feel that because Senator Julian Francis is "indisposed" that nothing would happen in relation to the clean up of the city.
And many owe the operation thousands of dollars in unpaid fees.
Burgin, a former Minister of Health made the comment on Monday, October 24 while speaking on Star FM.
On Monday, vendors vented their anger over the treatment of their stock during the Town Board's clean up of the market which took place on Sunday, October 23.
They are alleging that during the cleaning, some of their items were either removed or destroyed, and they are calling for justice and compensation.
"I have to follow the directions that my minister gave us," Burgin said on Wednesday.
Senator Francis, who is Minister of Local Government, suffered a stroke last July and is still recovering.
Earlier this year, Francis had stated that operation clean up Kingstown would be delivered by Christmas this year.
He had also disclosed plans for removing vendors from the streets of the city, and putting them in alternative already prepared sheltered locations.
The Senator, who is also Minister of Urban Development, had promised that the clean up of Kingstown would start after this year's celebration of Vincy Mas but before that, he would meet with the vendors in batches.
Burgin said he was met with abuse and obscenities last Friday, October 21 when he and other Town Board officials did a walk through of the market.
He recalled that one vendor even threatened to cause a riot.
The former minister denied the vendors' claims that they had no prior knowledge of Sunday's clean up of the market.
"We in this government, we don't do things without even informing everyone.
"At the Town Board, every time something is there to be done, we inform all our clients who would be affected," the Warden said.
"This is not something new," Burgin insisted.
He said that last Sunday, they did a general clean up of the market, and that persons were told about this, more than a week in advance.
"Flyers went out, and persons were informed of what to do."
Burgin said Town Board officials reported being faced with resistance "from some persons who don't want to follow the rules and regulations."
And, on Friday, when they did a walk through of the market, this resistance was still very strong.
Burgin described the behaviour of some vendors on Friday as "disruptive" and "unreasonable."
He said, "some people decided they not moving their stuff".
Apart from being very unsightly, the KTB Warden said shops in the market were being used solely for storage, for persons who sell on the streets.
The vendors in the market are charged $2.50 per day.
However, Burgin said there are vendors who are owing five and six thousand dollars in fees.
"We had to do what we had to do," Burgin stressed as he repeated that vendors were told to remove their stuff.
Burgin said ironically, whenever the market is not cleaned the vendors are "up in arms and making noise" with officials from the Town Board."
Street vendors will also be removed, as the clean up of Kingstown continues.
According to Burgin, there are spaces for 282 vendors at the Customs Building opposite CK Greaves Supermarket and at the old meat market in Kingstown.
The relocation of these street vendors is expected to begin at the end of this month.