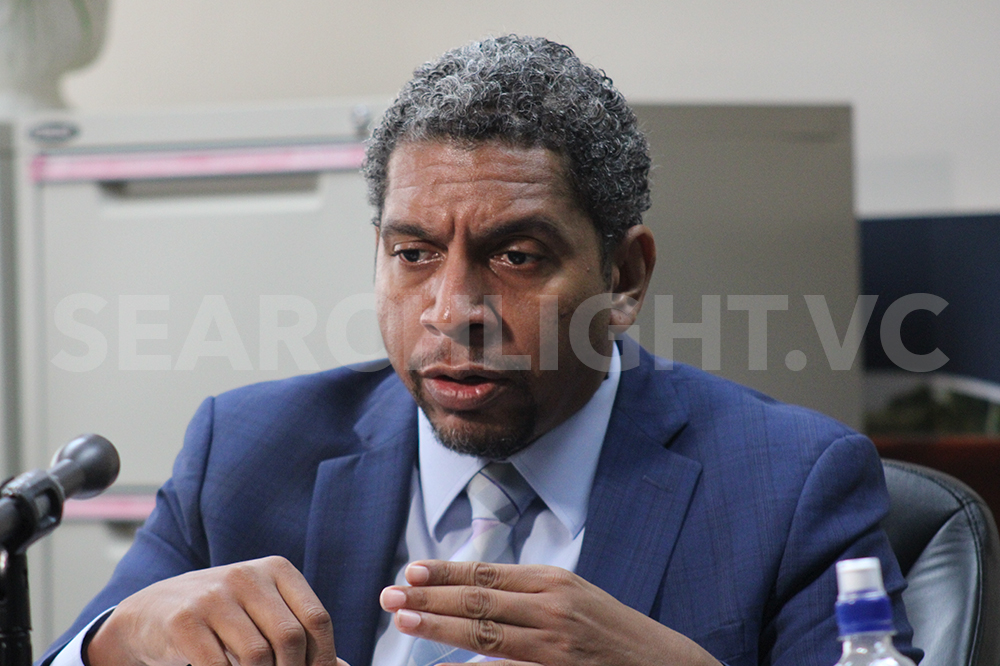 Rose Place sewer pipe to be relocated to accommodate modern port facility
AS WORK PICKS UP on the construction of a modern port facility in Kingstown, a sewer line that runs "straight through Rose Place" will have to be relocated.
This information was provided on Wednesday by Finance Minister, Camillo Gonsalves, as he spoke on a range of matters on NBC radio.
Minister Gonsalves said the sewer line which belongs to the CWSA, will have to be relocated, to make way for the Port Modernization Project at Rose Place.
The sewer line runs out into the sea, but Gonsalves stressed that it cannot be left in its present location.
"A lot of engineering has to be done to shift it out of the way of the port."
He said this will be done so that construction work on the port will not affect sewerage disposal.
This is among major works to be carried out on the port project from next year.
In May this year, the government signed contracts with Second out of Canada and the German company Sellhon for the $600 million Port Modernization Project.
Apart from relocating the sewer line, work will also be done to realign roads in the area, and also on land reclamation.
Minister Gonsalves stated that the port will be built on land which has to be reclaimed.
The minister is predicting that there will be intense construction work on the project over the next 2 1/2 years.
He is hopeful that the cargo terminal will be completed by mid 2025.
With all the work that still has to be done, Minister Gonsalves feels that the Port Modernization Project "is going to end up costing as much as the international airport at Argyle."