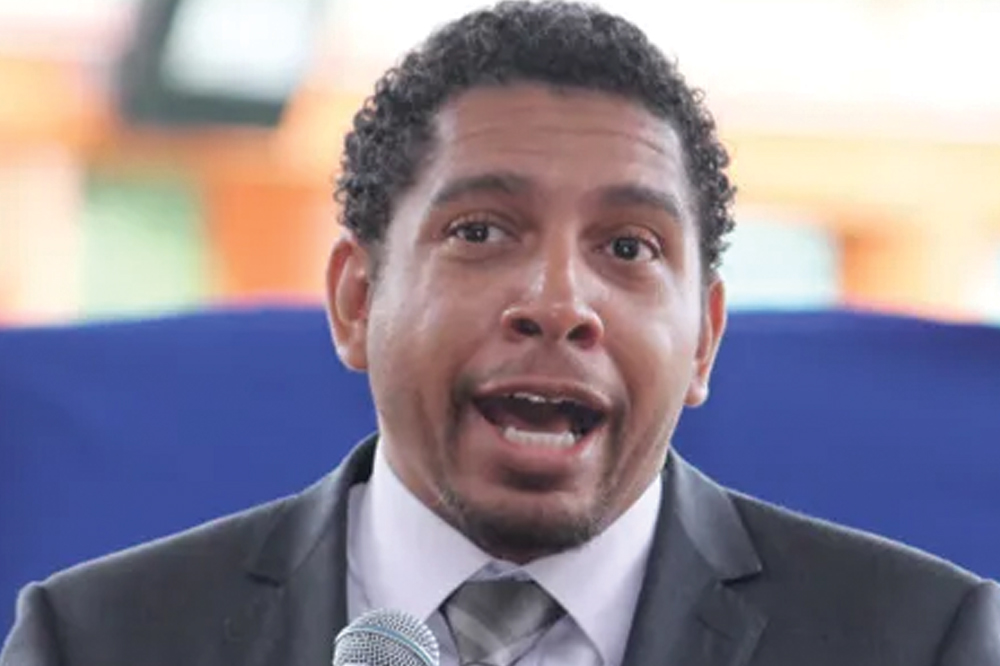 Government may build a new school for students of Thomas Saunders Secondary
Minister of Finance, Camillo Gonsalves has hinted at the possibility that the Thomas Saunders Secondary School may be rebuilt, instead of being repaired as was originally planned.
He pointed out while speaking on NBC radio on Wednesday,October 19 that students of that school are now being temporarily accommodated at present in buildings that previously temporarily housed the St Vincent Grammar School on the tarmac of the decommissioned E.T Joshua Airport at Arnos Vale.
There began occupying that facility at the start of the 2022/23 school year to facilitate repairs to the Thomas Saunders Secondary School located along the Richmond Hill main road, Kingstown.
However, Minister Gonsalves said they are now having discussions on whether or not to repair the school, or demolish and rebuild it.
Although no decision has been taken as yet, the Finance Minister said this will be an engineering .
He also noted that "there is a significant difference in money, between repairing a school and building over a new school."
Gonsalves, who is also Minister of Economic Planning, revealed that engineers visited the school on Tuesday, October 18 and found that some of the columns show "structural strain," and need rebuilding.
These are columns from the old Richmond Hill Government School, which later became the Thomas Saunders Secondary School.
While the conversation is still ongoing, Minister Gonsalves admitted that "there is a possibility that instead of the young men and women of Thomas Saunders being out there (Arnos Vale) for nine months, which was the original plan, they may have to be out there for two full school years."
Gonsalves also explained that building over the school "from scratch" has different implications, than if it was simply being repaired.
On Wednesday, the minister also expressed concern about the safety and comfort of the students attending the Thomas Saunders Secondary School.
"We want to make sure that our students are safe and comfortable," Gonsalves stated.
The Finance Minister also revealed plans for the construction of a new secondary school in Sandy Bay.
At present, students of the Sandy Bay Secondary School are in temporary facilities at Mt Young in Georgetown.
The school building in Sandy Bay was severely damaged during the April 2021 volcanic eruptions.
Minister Gonsalves promised that this will be one of the best schools in the country, in terms of it's physical designs.