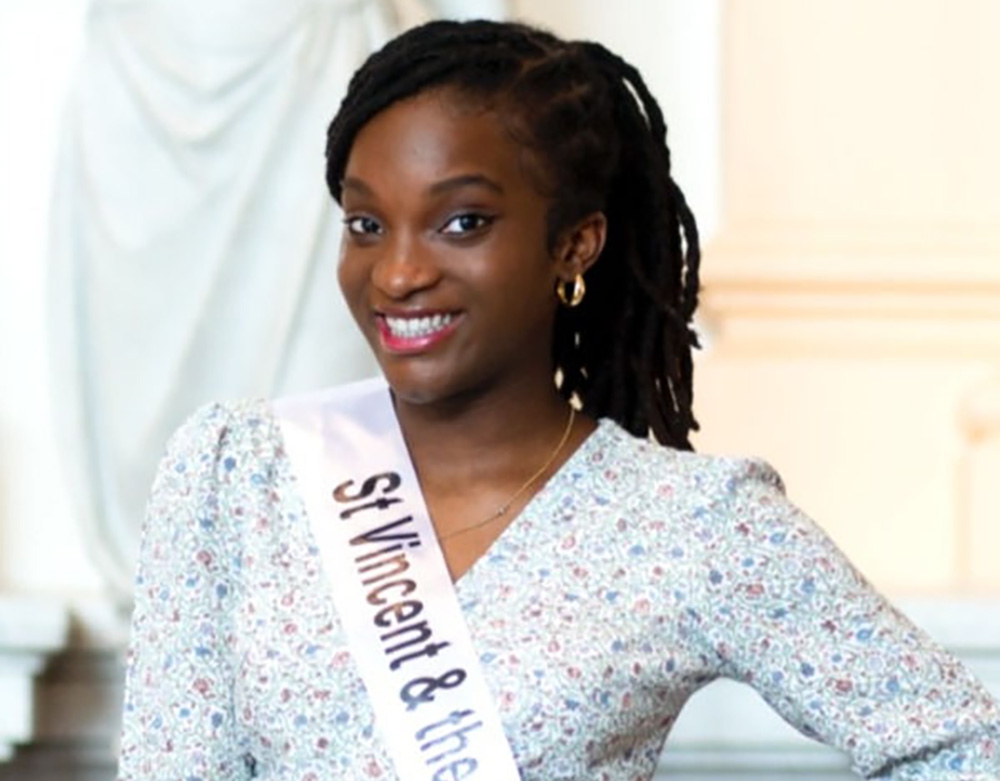 St. Vincent and the Grenadines contestant wins Miss Caribbean Teen US
Jolie Curbin, has won the title of Miss Caribbean Teen US in the 22nd annual Miss Caribbean US pageant.
The pageant was held last Sunday at the Martin Luther King High School in Philadelphia. Entrants in the Ms. Caribbean category were: Shanece Morgan representing St. Kitts and Nevis, Raena Lebourne representing Trinidad and Tobago, Janay Rodriguez representing Puerto Rico and Yasan Chang representing Jamaica.
Jolie Curbin represented St. Vincent and the Grenadines, Juana Acevedo represented the Dominican Republic, and Siani Green and Tinayah Greene represented the United States in the new teen category.
RELATED ARTICLE: Miss SVG Contestants exude confidence ahead of pageant (+Video)
The first part of the competition was the cultural presentation of each competitor wearing either a traditional costume or a costume displaying the colors of their country's flag. They introduced their country to the audience through vivid descriptions of the beaches, food, folk dances, music and people. It was followed by the swimwear, talent and evening wear segments.
Yasan Chang (Miss Jamaica) as Ms. Caribbean US and Jolie Curbin (Miss St. Vincent and the Grenadines) as Ms. Caribbean Teen US.
Jolie Curbin, 13, is an eighth-grade honor student and aspiring figure skater. She is an avid fashion and music lover.
Her mother,Petrikah Hope said she felt overwhelmed when her daughter won the title.
"It was hard work, but Jolie wanted to do it," she said. "She was really excited and happy. She said, "I did it, mom." That was her first pageant."
Jolie Curbin was born in Brooklyn, New York to parents, Petrika Hope and Joel Curbin, who immigrated to the United States of America as teens from St. Vincent and the Grenadines.
Source: Pennsylvania News