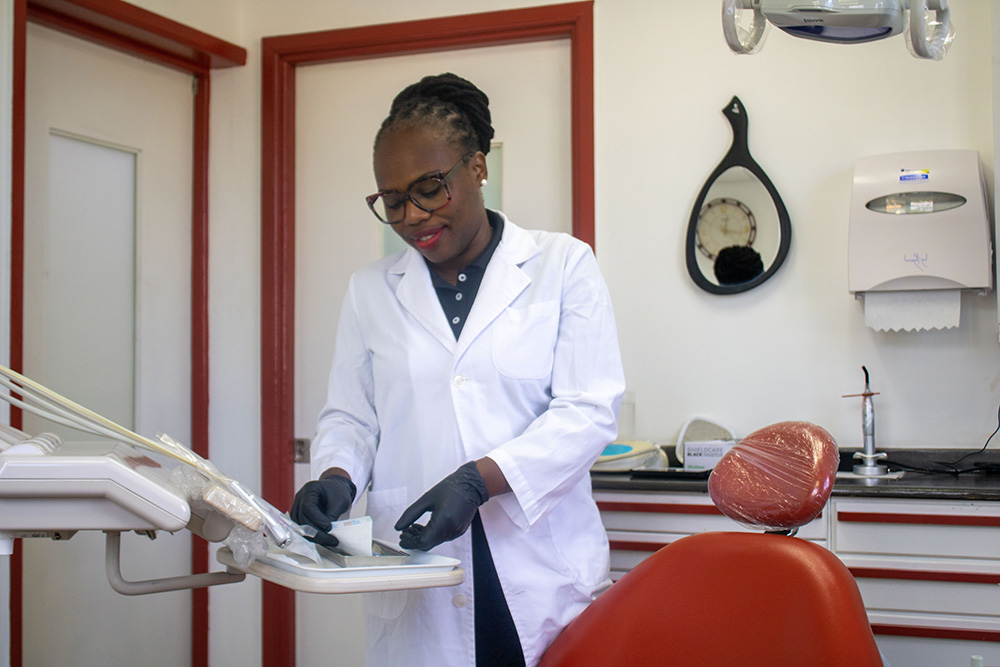 Almost 75 per cent of under-5 children in SVG have tooth decay problems- Dentist
Between 65 to 70 per cent of children in St. Vincent and Grenadines (SVG), aged one to five, are showing significant signs of tooth decay, with many at-risk for long term dental health challenges.
Dental surgeon with the Dental Arts Clinic, Dr. Bettie Jn Baptiste-Adams, said the condition known as 'baby bottle caries' is a cause for concern as it affects a large portion of the toddlers in the state.
Baby bottle caries occurs when a child sleeps while sucking at a bottle or at the breast leading to tooth decay. The condition can progress to rampant caries where 10 or more teeth are affected.
"You would have children that are close to the toddler age or about six months. When they are teething, parents would realize there is a brownness when teeth erupt. It is because these children are breast feeding throughout the night … the sugars are there, acids attack the teeth and cavities start to form," Dr. Jn Baptiste-Adams told SEARCHLIGHT.
She said it is unfortunate that many parents, especially those who breastfeed, are not aware of the condition and therefore do not take the necessary steps to prevent it.
The dentist said although the condition is recognized more in children in the lower social-economic demographic, the public healthcare system has enough resources to assist families. However, some parents are not taking advantage of the subsidized dental care.
"There is really no financial barrier when it comes to taking care of these young children. Some [parents] like to access only the extraction clinics and nothing else … you would say to them, 'this child has other work that needs to be done and you may not see that child again until another extraction clinic'."
Dr. Jn Baptiste-Adams called on parents to recognize the importance of dental care in the first five years of a child's life, noting that early tooth decay can affect a child's nutrition and overall health.
"If your teeth are not healthy, you are not healthy. Just because it is not permanent teeth doesn't mean that they don't have a use for it. It is needed for nutrition, facial structure, speech and digestion. It is not a matter of the teeth change. We need to get rid of that kind of attitude."
Dr. Jn Baptiste-Adams bemoaned the lack of information on dental care in the primary school Health and Science curriculum and stressed that dental care education at a young age is key to improving the health of the country.