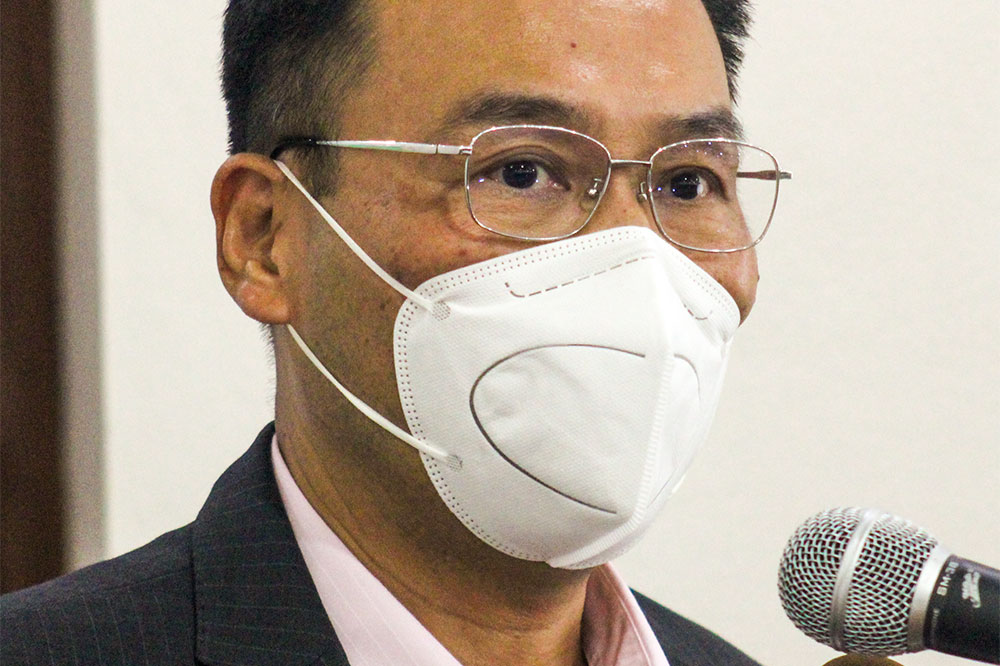 Taiwan expanding its areas of support in SVG
THE TAIWAN Technical Mission, which originally offered assistance to farmers in St Vincent and the Grenadines, is now expanding its areas of assistance to this country.
Confirmation of this came from the Ambassador of China on Taiwan Peter Sha-Li Lan who was a guest on the Issue at Hand programme on WEFM on Sunday, October 9.
The ambassador said "The Taiwan Technical Mission has expanded beyond agriculture".
According to Ambassador Sha-Li Lan, members of the mission are now assisting in other fields, such as Public Health, ICT and Economic Empowerment.
He explained that this expansion is to help St Vincent and the Grenadines (SVG), recover from the April 2021 volcanic eruptions.
The ambassador was on radio one day ahead of Taiwan's celebration of it's 111th National Day, which was celebrated yesterday, Monday October 10.
St Vincent and the Grenadines and Taiwan established diplomatic ties on August 15 1981.
The Ambassador said that over the years approximately 220 Vincentians have graduated from universities in Taiwan, through its scholarship programme.
Additionally, there are more than 200 Vincentians still pursuing higher education in Taiwan.
This year, 21 new scholarship recipients went to Taiwan on scholarships.
Apart from the scholarships to Taiwan, the embassy also assists local students with bursaries.
This year alone, 524 students received bursaries for Primary, Secondary and Tertiary education.
The Ambassador disclosed that they are in the process of discussing further assistance to St Vincent and the Grenadines.