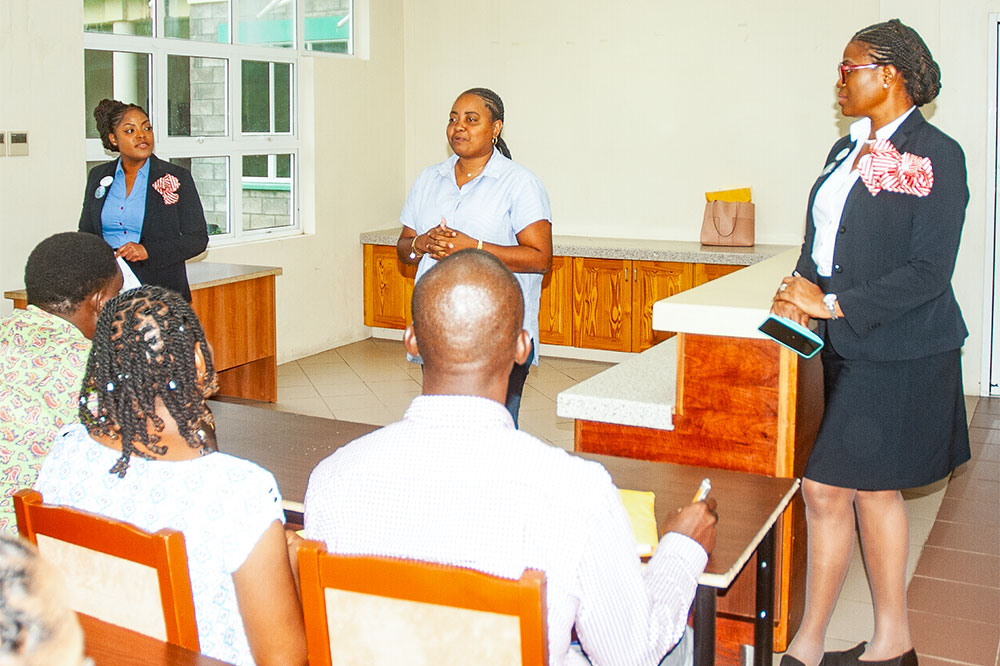 Sandals Managing Director pleased with 'first class' Vincentian hotel applicants
MANAGING DIRECTOR of Sandals Resorts International, Winston Anderson has praised the quality of the applicants who reported for interviews with the Resorts seven-member team last week.
"One thing that I would highlight is the fact that since we've started the interview process last year, the quality of the people that we're getting, every single one of them was first class," Anderson told SEARCHLIGHT.
With more than 150 people interviewed over a three-day period Sandals selected 55 and are in the process of looking at another 50. Anderson said based on their experiences steps were taken to make the process a lot smoother, so this time, "We took everything down… we have gone through the interview, the selection, the application, so we're doing everything right now to make the process a lot more seamless, but most importantly, a lot quicker for them."
The Sandals team is hiring persons who will be trained at their resorts in the Cayman Islands, and Turks and Caicos who would then return to St Vincent and the Grenadines to work at their facility at Buccament which is scheduled for completion by the end of next year.
Anderson said while they have had a few challenges "in terms of getting all the people work permits in some areas, challenges in that aspect or slowness in some areas…overall, it has been very, very positive. It has been an exciting journey."
To further ensure a seamless procedure Sandals Resorts has appointed Vincentian, Josel Pemberton as the sole contact between the company and local applicants.
She will be responsible to inform all of the applicants about the progress of the application process, and to assist them in setting up appointments where needed. She will not be responsible for accepting applications on behalf of the company.
Employees are put through an in-depth,mandatory training process that will enable them to function efficiently.
Anderson sees the entry of Sandals onto the Vincentian socio-economic landscape as being transformative in many ways.
"I don't think there's an industry that integrates, that spreads as much as the hospitality sector. And I would say that to the Vincentians, that one, you have an amazing Island, the natural beauty. There's great talent in terms of the warmth and friendliness of the people, and that for us as a brand coming in is a plus".
Anderson added that they are "eager to work with the stakeholders".
"The experience is not only within the hotel, it's the farmers, the fishermen, the entertainers, the tours, the sites, the attractions. So I would say as we continue to build to come in and look forward to opening the resort in this amazing Island that we're going to be engaging all our partners, and we can't wait to continue that dialogue and to ask everyone to prepare to be part of this exciting journey."