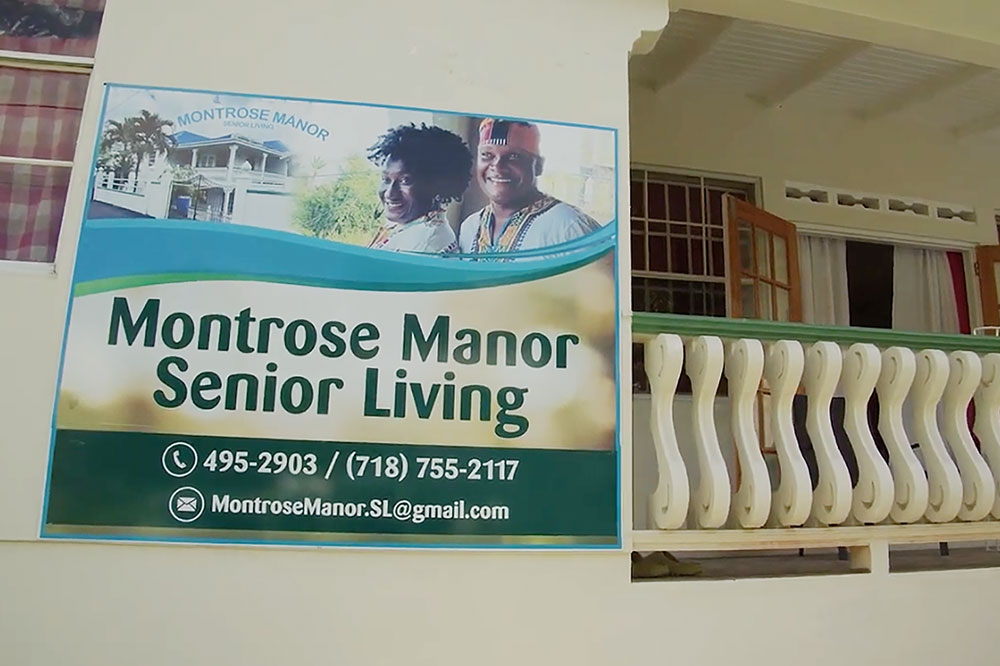 Husband-wife team opens senior citizens assisted living facility at Montrose (+Video)
Two internationally registered nurses with more than 40 years of collective experience, officially opened the doors of a senior assisted living facility, in hopes of addressing the gaps in the care of the elderly in St. Vincent and the Grenadines (SVG).
Husband and wife owners, Rayburne and Yvette FitzPatrick cut the ribbon on the Montrose Manor Senior Living facility on Monday, October 3 in a small ceremony attended by friends, family and the facility's first client.
Describing Montrose Manor as a "labour of love", Rayburne told SEARCHLIGHT that he wants to eliminate a concerning trend he has recognized in SVG when it comes to the treatment of the country's elderly population.
"Our society here is a young society… there is a sense I get that people want to marginalize these folks and not appreciate that some of them have the funding that they can actually use to be a part of the economic engine of this country".
Rayburne said he is advocating for an end to the practice of "warehousing" elderly relatives and instead wants them to be socialized regularly with their family and communities.
"So if you can get those folks out and about and feeling energized and appreciated that is wonderful [and] good for the economy. The only way this [socialization] can happen is if they are not warehoused and there is some degree of activity and movement," he added.
Commenting on the financial challenges which hampered the opening of the privately-funded facility, Rayburne explained that hefty import duties as well as international shipping delays forced the team to shift plans to outfit the assisted living home with state-of-the-art technology.
Rayburne said though that despite the logistical hiccups, the team intends to offer clients a "holistic approach" to elder care which includes regularly planned excursions and geriatric psychiatric care, an area in which Rayburne specialized while employed in the New York health care system.
The Montrose Manor Senior Living facility will house up to 20 clients when fully operational.