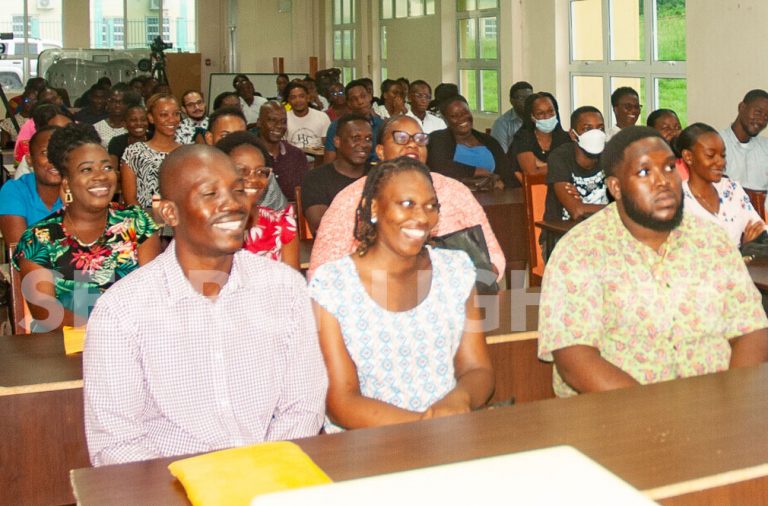 Sandals hires 55 more Vincentians
AFTER TWO DAYS of interviews, Sandals Resorts International hired another 55 Vincentians on Thursday, September 29 to work at resorts in St Lucia and the Turks and Caicos Islands. The selected workers were invited to a congratulatory event on Thursday morning at the Community College's Hospitality and Training Institute in Diamond.
A seven-member team from Sandals Resorts, led by managing director, Winston Anderson arrived in St Vincent and the Grenadines on Monday to conduct the interviews.
Despite the inclement weather, the Sandals team interviewed more than 120 applicants, said Anderson. The Managing Director expressed satisfaction with the quality of the applicants, saying that more than 100 of them were "Sandals material." Anderson pledged than many of the unsuccessful applicants would be hired in future cohorts.
"To those of you not selected, we will not forget you," said Anderson. "We will be back soon, and we will be contacting you."
A featured member of the Sandals interview team was 26-year-old Shakeen Antoine of Campden Park, who was part of the original group of Vincentians hired to work at Beaches Turks and Caicos Resort in July 2021. Antoine left her local job at KFC to join Sandals with no experience in hospitality, and was described by her co-workers as a "rising star" at the resort.
Antoine delivered a rousing pep talk to the newly-hired workers, and shared the story of her journey from a nervous applicant with "sweaty palms," who "couldn't remember my own name," to one of the top performing food service employees at Beaches, Turks and Caicos.
She encouraged her new colleagues to "work hard, be confident, smile always and represent St Vincent and the Grenadines." Referring to her other Vincentian workers in Turks and Caicos, she said, "we are so happy to have some more of us coming up, some new faces in the place."
Also on hand at the congratulatory meeting was Minister of Finance, Camillo Gonsalves, who echoed Antoine's congratulations, calling the new workers "Ambassadors of St Vincent and the Grenadines." Gonsalves told the new employees that he visited Beaches, Turks and Caicos earlier this year to meet with the Vincentian workers there, and that he was pleased to hear that they were doing well and happy on the job.
"Just as the workers who went before you performed well and made Sandals come back to hire more Vincys, so too must you go out there and perform well to make sure that they come back and hire even more of us," Gonsalves said.
The minister told the workers that, based on his discussions with Sandals officials, the resort currently being built in Buccament would be completed "by the end of 2023."
Gonsalves told the workers that "at that time" he would expect most of them to "come back home, to open the new resort on day one with the best trained local staff that Sandals ever had."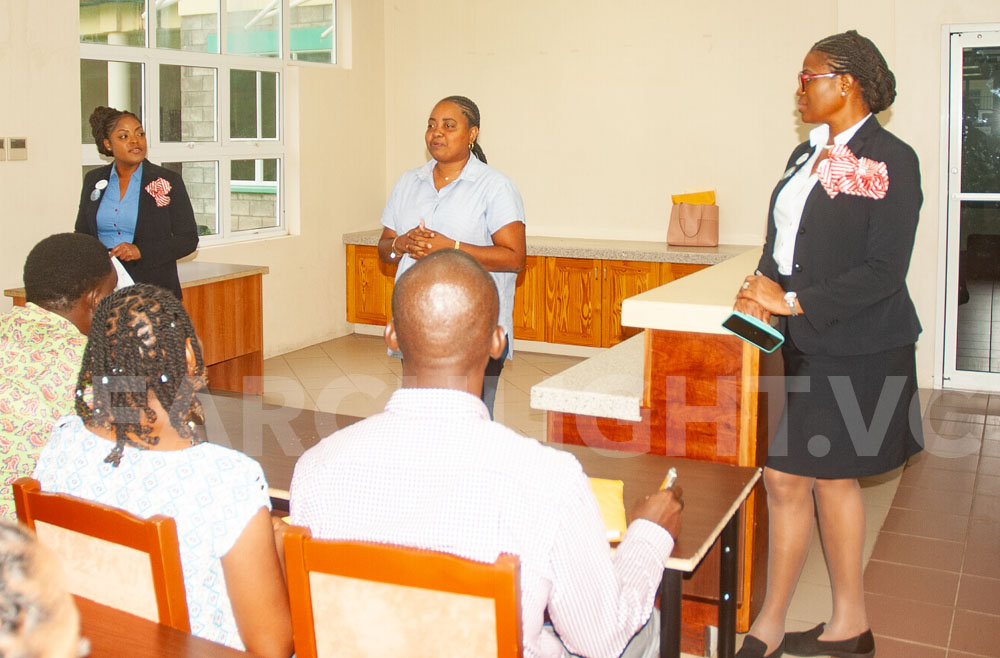 The 55 workers hired on Thursday are in keeping with an agreement negotiated between Gonsalves and Sandals Resorts Executive Chairman, Adam Stewart to hire 500 Vincentians in advance of the scheduled opening of Buccament resort.
The agreement, which was conceived in the aftermath of the 2021 La Soufrière eruption, aims to fast track the hiring and training of Vincentians who will ultimately return to work as Sandals employees in St Vincent and the Grenadines.
Since Sandals announced the agreement in May 2021, "about half" of the pledged 500 Vincentians have been hired, said Gonsalves.
Through the hiring programme,Vincentians are currently posted at Sandals and Beaches Resorts in Grenada, St Lucia, Barbados, Antigua and Barbuda and the Turks and Caicos Islands.