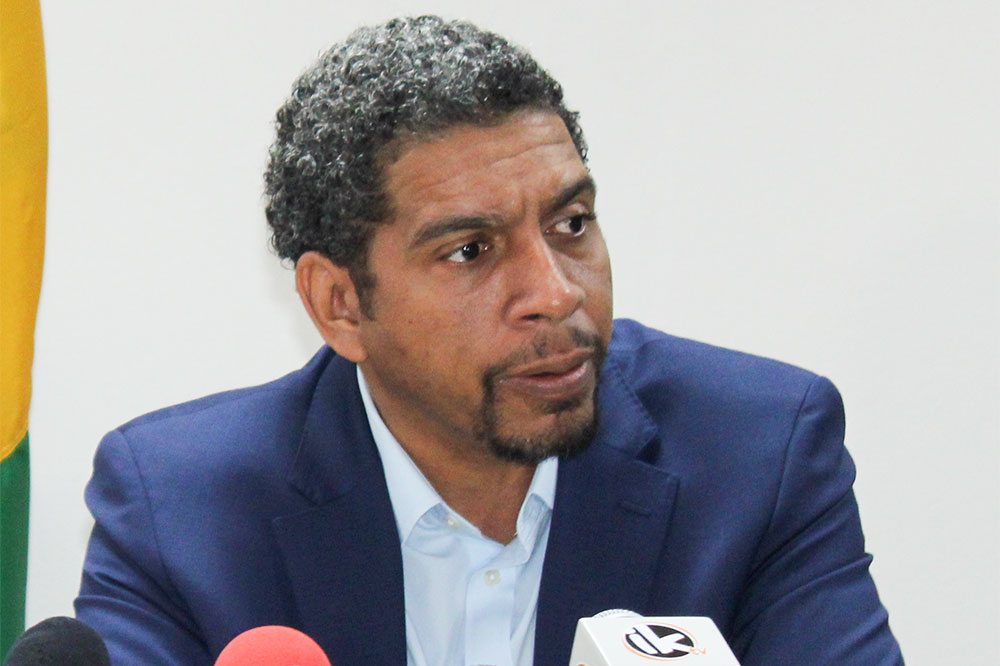 300 more construction workers needed at Sandals, Buccament in another six weeks – Finance Minister
Some 300 additional locals are soon to be added to the work force as the construction of the Sandals Beaches Resort at Buccament continues.
Minister of Finance, Camillo Gonsalves disclosed this information on Sunday, September 25 on the Issue at Hand programme on WEFM.
The minister said of the approximately 300 workers currently on site, 200 are locals and a further 300 local workers will be hired in about six weeks time.
According to the finance minister these employees will be working on the 200 villas that are already at the site.
They work to be undertaken includes roof removal and plumbing and electrical work.
Gonsalves added that the resort is to be opened next year, and he is pleased with the progress that is taking place there.
He also said he spoke recently with Adam Stewart, CEO of Sandals and Stewart indicated that he was lobbying American Airlines to put on additional flights to St Vincent and the Grenadines in time for the opening of the resort.
Gonsalves also commented on developments at the Royal Mills hotel at Ratho Mill which he said is also making strides, amidst reports that the project had come to a halt.
He said he recently visited the site and there were up to 100 workers there.
In refuting claims of inactivity at the construction site the minister admitted that there were some challenges with heavy duty electrical equipment which the company wanted to use.
He said "it took a while" but the St Vincent Electricity Services Limited (Vinlec), has since sorted out the situation.
The finance minister added that while on his current trip to New York, Prime Minister, Dr Ralph Gonsalves has met with the key officials involved in the Royal Mills hotel development project.
By the end of this year, the tender is expected to go out for the construction of the Marriott Hotel in SVG and Gonsalves expressed hope that a contractor would be in place by January next year so that work could begin.
He said the final construction designs for the Marriott are 97% completed.