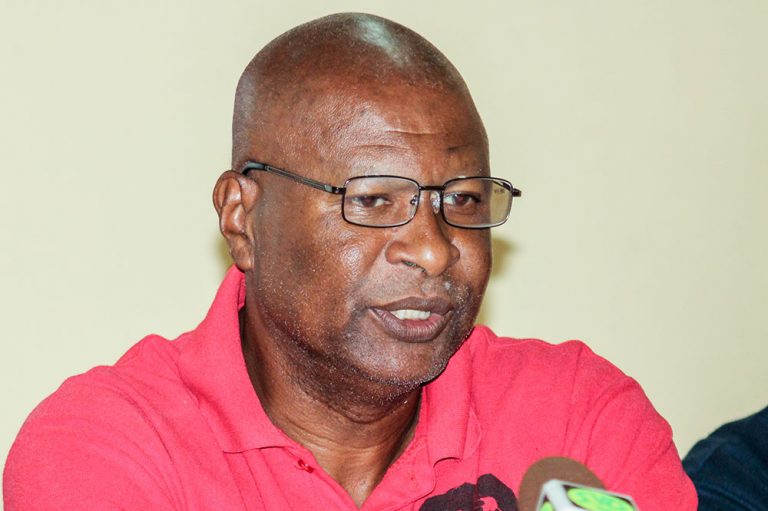 SVGTU head blames lack of quality teachers for steep drop in exam results
PRESIDENT of the St Vincent and the Grenadines Teachers Union (SVGTU), Oswald Robinson has blamed the absence of what he deemed quality teachers in classrooms as the main contributor to the reduction in the pass rate in the 2022 Caribbean Secondary Examination Certificate (CSEC) exams.
"I have heard stories where students were reaching out to teachers who were dismissed and were telling them what they were experiencing now that there is a shift in who is teaching them," the union head said at a press conference on Tuesday, September 20.
" …Indicators are there to see that the performance of students in this year's results has a direct relation to the quality of teaching students would have received," Robinson charged.
The preliminary results of the May/June 2022 CSEC results released by the Ministry of Education on September 5, show that this year approximately 66.55% of the subject entries were awarded passing grades (grades I- III.) The corresponding figure last year was 83.48%, a reduction by 16.93%.
Robinson however commended the teachers, students and other stakeholders for their hard work in this years examinations but maintained his argument that the steep drop in the pass rate was directly linked to the absence of some teachers who were deemed to have abandoned their jobs for refusing to take a Covid vaccine.
"We know for a fact the issue of having quality teachers in the classroom is very a important factor …and with 212 teachers who have been out, most of them are teacher trained, qualified, specialized in particular subject areas," Robinson added.
"When we saw the performance of these teachers over the years… you don't expect to to replace 212 teachers with only seven, you can only find seven trained and qualified persons to replace 212?" Robinson questioned.
He said he saw the Ministry of Education in March, just before the CSEC exams advertising "vacancies" for eight schools in 12 subject areas and he also saw a rural secondary
school with vacancies just after the CSEC which led him to wonder "what was happening before."
Robinson continued to appeal for adequate, qualified teachers in the classroom and said, "basically we have to be concerned about the performance in this year… we are not sure what will happen to those students whose dreams were to enter community college and they didn't get the required amount of passes…"
As to the schools that did well Robinson said "…we noticed, most of them had all their teachers and you must expect that they will have an advantage." However, the rural schools were the ones that were "mainly affected by the absence of teachers in classrooms," and one particular school fell from "81.1% pass rate last year to 34% this year, and another rural school that had 80% last year is now at 50 per cent."
The SVGTU president said a particular subject area in which students usually return 100 per cent passes was registered a miserly 50% this year.
"There are schools that had no entries and one particular school has five subject areas where there were no entry of candidates as there were no teachers."