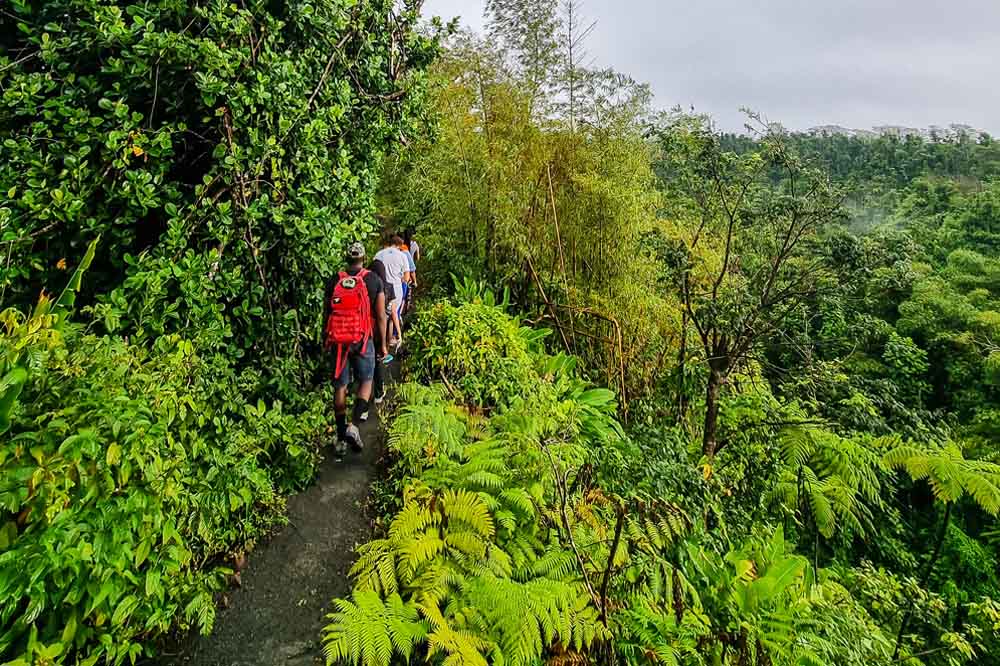 American tourist dies following hike along La Soufriere trail
Police have launched an investigation into the circumstances surrounding the death of an American tourist who died following a hike along La Soufriere mountain trail.
Dead is 24-year-old Alicia Zebutis of Chicago, Illinois.
A release from the Royal St Vincent and the Grenadines Police Force (RSVGPF) said "According to reports, the deceased and her husband arrived in St Vincent and the Grenadines (SVG) on September 14 2022.
"The following day (September 15 2022), the deceased and her husband along with a group of people went hiking along the La Soufriere Mountain Trail."
Police say at about 4:00 pm the same day,  "officers attached to the Georgetown Police Station were informed that a member of the group had collapsed and was in urgent need of medical attention."
Zebutis was transported to the Georgetown Hospital, where she was later pronounced dead by the District Medical Officer (DMO).
The release from the RSVGPF said a postmortem examination is expected to be carried out on the body to ascertain the exact cause of death.
Since the eruption of La Soufriere in April 2021, the trail up the 4,048-foot mountain has officially remained closed although hikers have still been braving the trail at their own risk.
In May this year, Director of the National Parks Rivers and Beaches Authority Andrew Wilson reminded the public that the volcano trail remains closed to hikers. He warned against using the site for hiking, "because of safety issues."
His warning came days after a hiker lost his way, fell, was injured and had to be rescued.
Wilson also cautioned about the dangers that lurk, particularly on the upper slopes of the trail. He explained that much of that part of the trail has eroded gullies and loose materials. "If you use it, you are exposed to a high level of danger, you could easily go off track, or slip over an embankment or gully, and could get lost."