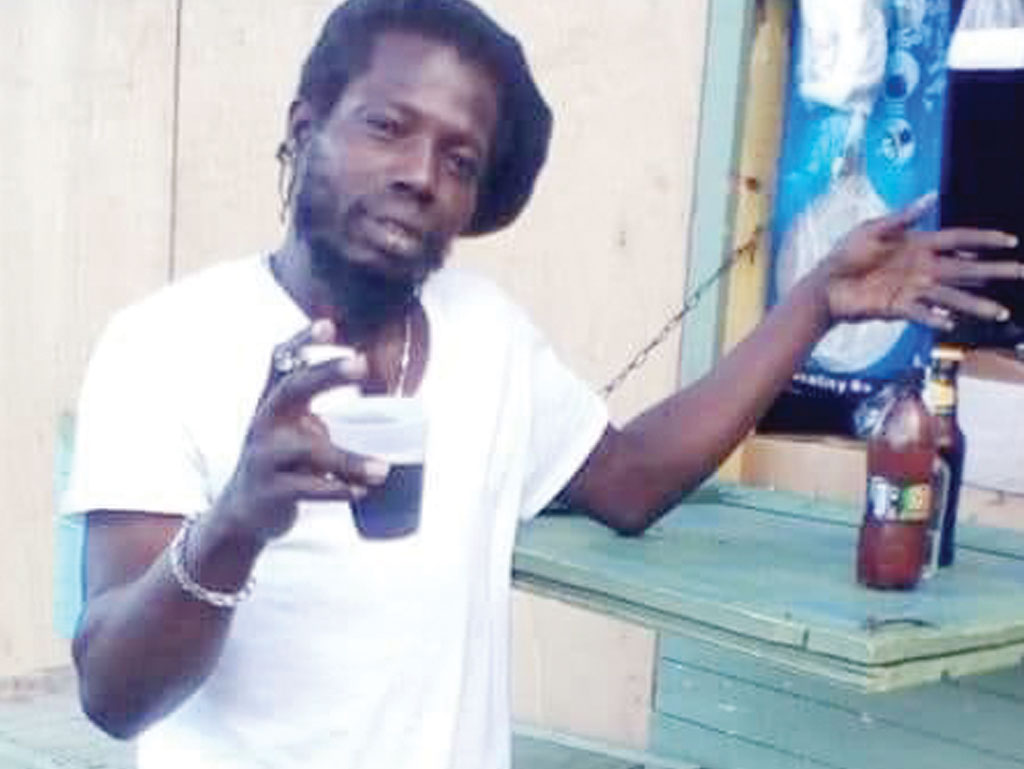 Sharpes shopkeeper shot dead
THE BODY of a shopkeeper was found in a pool of blood in his Redemption Sharpes' shop on Monday, and what appeared to be multiple gunshot wounds.
According to someone close to him, Oswald Bertram Saunders, who has many nicknames such as "One Boss" or "Escalava", was shot multiple times, including in his back.
Saunders, who owns and runs a shop in central Redemption Sharpes, is said to sleep in the shop because of the fact that it burned down some time prior.
It was said that it was early in the morning on September 12 that the shooting took place, and that shortly before the 46-year-old shopkeeper was shot he had been sitting in front of the door of the shop.
The shopkeeper is described as a humble man. According to a press release issued by the Royal St Vincent and the Grenadines(RSVGPF) on Tuesday, September 13, they responded to a report of a shooting incident and "Upon arrival at the scene, Bertram Saunders, a 46-year-old shopkeeper of Redemption Sharpes was discovered with what appeared to gunshot wounds about his body."
They say investigations are ongoing and are asking persons with information about the situation to come forward.
"We assure you that our officers remain vigilant and are working assiduously to ensure that the citizens and visitors to our blessed country remain safe.
"To this end, we are encouraging persons that can assist with these investigations to contact the Assistant Commissioner of Police in charge of Crimes at telephone number 1-784-457-1211;
the Officer-in-charge of the Criminal Investigations Department/Major Crimes Unit at 1-784-456-1810; or any police station or police officer you are comfortable speaking with," the release states.