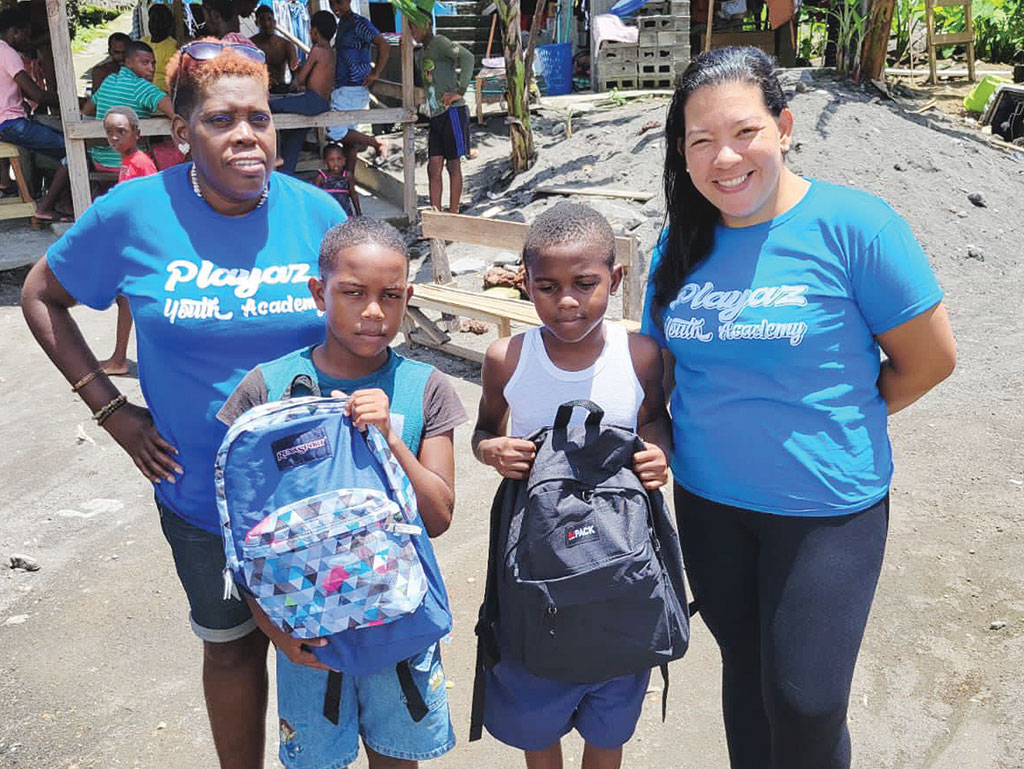 Playaz Youth Academy increases back to school donations
The Playaz Youth Academy, a charitable entity that offers material assistance to students has increased the number of beneficiaries who received school supplies for the start of this school year.
Orlando Fergusson, president of the Arnos Vale-based entity told SEARCHLIGHT on Wednesday that so far they had so far distributed back packs containing school supplies to around 300 individuals in their 2022 Back to School Drive.
Playaz Youth Academy (PYA), is a non-profit organisation whose aim is to uplift, empower and develop the youths of this nation through sports and education, and the 'Back to School Drive' is one of its education initiatives.
Members of the Academy, which started in 2018 target homes which have challenges providing supplies for their young ones to begin school or return to school, and offer assistance as their resources allow.
Some of the persons involved in the programme are now in college and their are others who are holders of degrees.
Fergusson explained that contributions to the academy have increased progressively, and with the help of Vincentian international entertainer, Marlon Roudette who is now a member they were able to help more people in recent years.
The president said that this year the Playaz Youth Academy distributed book bags and stationery to persons in several communities stretching from Fancy to Barrouallie.
"We thank everyone who helped in our 'Back to School Drive' for 2022 however, we have lots more to be done," Fergusson told SEARCHLIGHT.
"There are more persons who we are working on," Fergusson added noting that the Academy's work is just getting started.
Last school year the group managed to distribute around 250 packages containing school supplies to students.
"We wish everyone a successful 2022/2023 school year," Fergusson concluded.