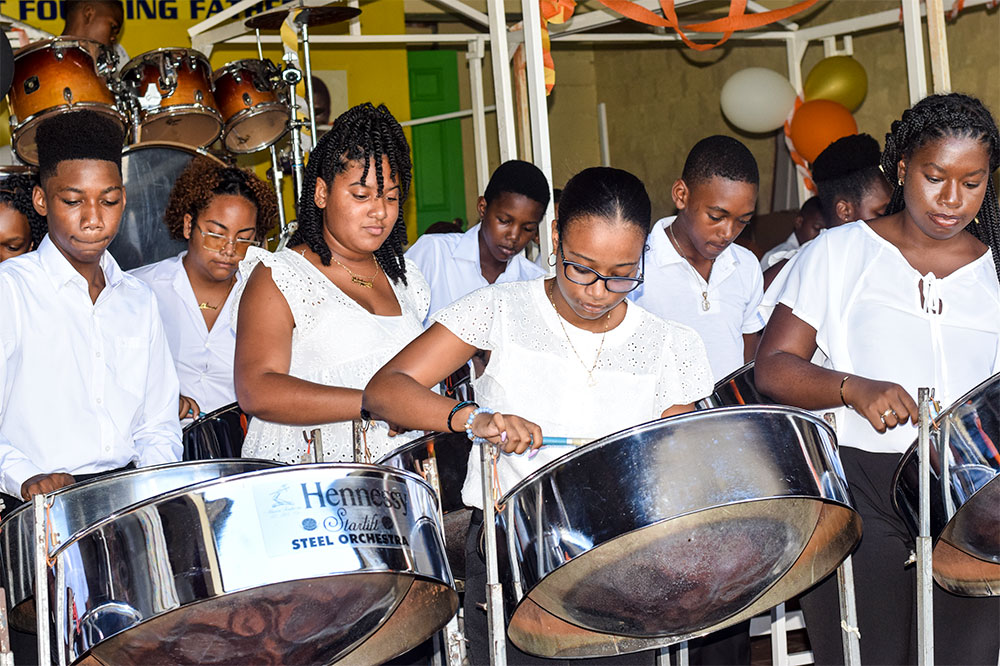 Former Minister of Culture makes plea for a National Steel Orchestra
Former Minister of Culture, René Baptiste said despite the presence of insularity, there is sufficient maturity that can realise a National Steel Orchestra in St Vincent and the Grenadines (SVG).
Baptiste made the call while speaking at the Starlift Steel Orchestra's Summer Programme graduation ceremony last Saturday, September 3, at the band's at Old Montrose headquarters.
"What prevents us in St Vincent and the Grenadines from forming a national Steel Orchestra," Baptiste questioned.
She mentioned snippets of insular conversations that may be hindering the advancement of the process towards having a national steel orchestra.
" Only Starlift get so much picks; and only Sion Hill get so much picks; Starlift winning Panorama; me aint playing wid dem," were among the overheard comments which the former minister mentioned.
She spoke about a national steel orchestra along parallel lines of the OECS Assembly where sitting ministers of government and opposition members are involved.
"If we are able to do what we do in the OECS Parliament, I think we can translate that to having a national effort for Steel Orchestra", she reasoned.
Outlining the benefits of such a national body Baptiste said, "It will give a better opportunity for us to be able to go to regional and international festivals where we can demonstrate that we have reached that stage of maturity".
She added, "When you win you are a champion; when you have played you have participated and you have the possibility to also be a champion but what you have to give back to your country is to give that skill… Your authority on the pan for the national good so that when people look back, what contribution did you make?…I made a contribution because I agreed to be part of the National Steel Orchestra, so do not become isolated and insular".
Baptiste served as Minister of Culture from 2001 to 2010, and recalled that she had that vision for a National Steel Orchestra during her tenure in active politics.