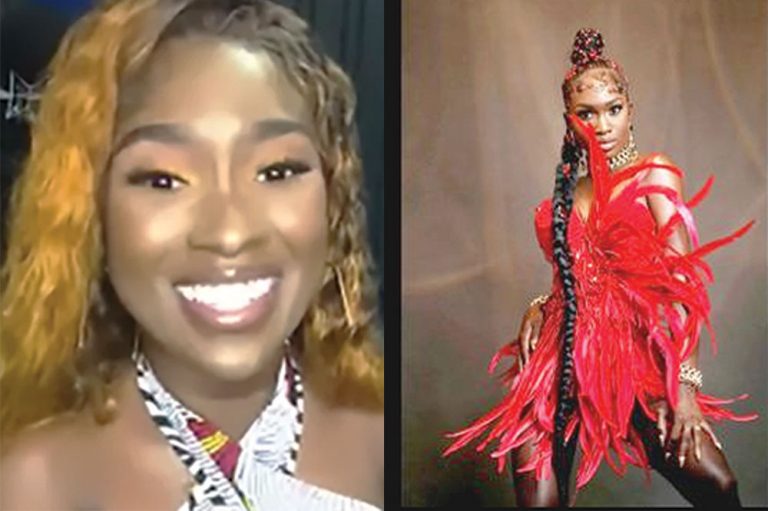 Vincy singer Shiiloh reps Caribbean, releases collab with Konshens
A conversation with singer, songwriter and deejay from St Vincent and the Grenadines, Shiiloh, is flavoured with all the spices from the Caribbean, pretty much the same way her music is. Caribbean unity and integration and the West Indies cricketers as the poster boys for Caribbean oneness is not exactly the conversation expected when interviewing an artiste, but Shiiloh defies the norm without even trying.
"Yes, I'm from St Vincent, but I'm a Caribbean girl," the former University of the West Indies Mona campus student said proudly. "We have CARICOM and the OECS, and we have the West Indies cricket team. Although we are a bunch of islands, we as creatives – singers, songwriters – need to foster that same kind of unity within the music. It can only be for our good and make us better."
Warming to her topic, she added, "My aim musically is to go the full length and get to the Grammys, not just as a singer, but also as a songwriter. And I want [to] stretch a hand down as soon as possible. I don't want to wait until I am all the way at the top to help pull somebody else up. Over in North America, you can have Beyoncé and Cardi B and Megan Thee Stallion all at the same time. Why is it that here in the Caribbean, we have to wait a decade?"
Totally involved in writing her own material, Shiiloh also writes for other artistes and was pleased to share that she recently had one of her songs picked by Sony ATV, the largest music publisher in the world, as the lead single for a new girl group.
Raised in Roseau, Sion Hill, Shiiloh, christened Shavsha Speedwell, grew up in a musical home, where her father used to write and perform songs as a local calypsonian on the island. Shiiloh entered the Vincy Mas Junior Calypso Monarch Competition in 2002 and fell in love with the stage, but it would be a while before she would fully pursue her dreams. Actually, 2022 seems to be the start of something really big as she is releasing singles, one of which is a collab with Konshens, and has plans for her debut EP.
Now relocated to Trinidad, where she is in closer proximity to her producer, Kevin 'Stadic' Charles, Shiiloh is grateful for the trajectory of her musical journey, even if "Trinidad is socaland" and her music is flavoured with dancehall and Afrobeats.
"It's a great thing to be here in Trinidad [to] see creatives being themselves full time. In St Vincent, there are no commercial studios, so you just can't get up and book studio time to record a song. Studios are not seen as viable options," she explained.
Shiiloh is particularly excited about the Konshens collab, which is titled Ride.
"Me and my co-writer sent the song to my producer, and he sent it to Konshens, who I always wanted to collaborate with …, Konshens did his part and sent it back within 24 hours, and it was only afterwards that I was learning just how amazing that was in terms of turnaround time. He listened to it and said that he heard the talent and did what was necessary," she stated.
Released two weeks ago, Ride has already racked up 60,000 views, and Shiiloh pointed out that this was before the marketing campaign started.
"When you have good music and a good package, Caribbean people will support you," she said confidently, giving a special shout-out to her producer, Stadic.
Actually, the two had met years ago and then met up again in Jamaica, where she was living at the time. He listened keenly to her sound, liked it, and her first single, Touch, was the result.
"We are doing everything independently, and Stadic has been amazing in finding funding for our projects. It just goes to show that we can do quality music and quality videos on a budget. We can compete on a budget as long as we take pride in what we are doing," Shiiloh insisted.
Shiiloh, whose stage name pays homage to her father, as it was his moniker, takes inspiration from Anita Baker, Whitney Houston, Tanya Stephens and Patra.
"I grew up hearing dancehall around me everywhere, as much as it plays in Jamaica," she shared, noting that the tracks on Tanya Stephen's Gangsta Blues album went a long way in tuning her vocals to sing dancehall.
Shiiloh is currently eyeing collabs with Teejay and D'Yani.
yasmine.peru@gleanerjm.com