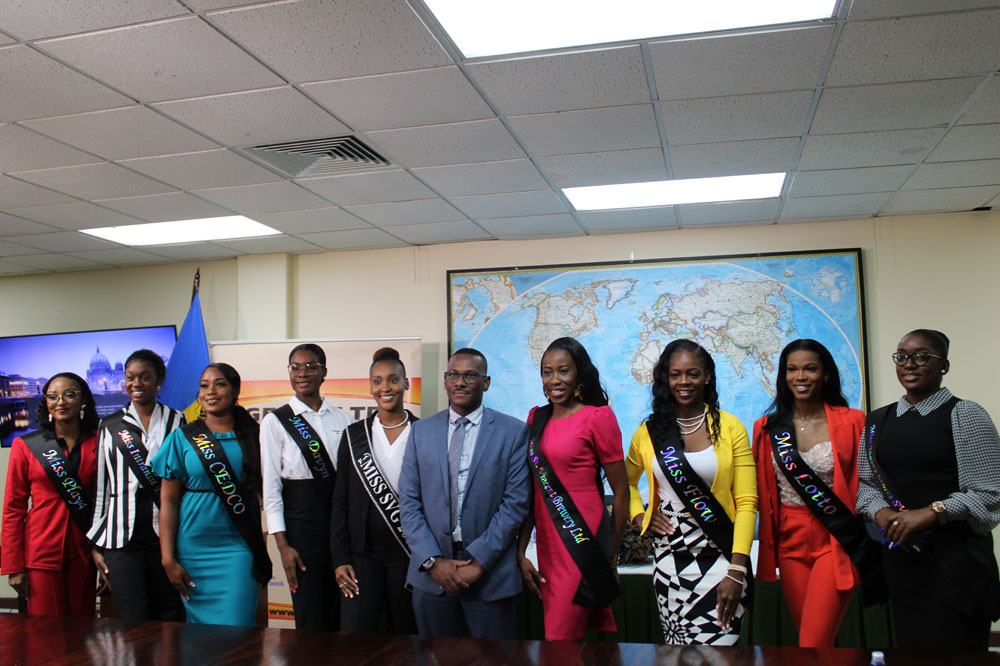 Miss SVG contestants to strut across Queen's Runway Saturday
The eight young women vying for the title of Miss SVG 2022 will strut down the catwalk this Saturday, August 27 wearing the finest garments on offer from a cadre local designers.
This event, dubbed the 'Queen's Runway,' is just one of several activities that contestants will participate in, as they embark on the journey to win the crown in the national pageant slated for October 29 this year.
"The Queen's Runway is most definitely not the Miss SVG Pageant. We see how persons can think that considering the way in which its being pushed and marketed, and it's new," Aviar Charles, the chairperson of the Beauty Shows Committee told SEARCHLIGHT in an exclusive interview yesterday.
Charles said the intention behind the runway show is two-fold — to give local designers an opportunity to showcase their work and provide the platform for the contestants to present themselves to the public, offstage and without the pressure of being in a judged setting.
"We've never had an event like this. We also wanted to break the monotony because usually you could predict what type of activities will be held or what type of activities the contestants will be involved in so we thought that this was something fresh just like the community project that we can bring to the pageant," the Beauty Shows Committee chairperson said.
The Queen's Runway is slated to take place at the Sunset Shores Hotel in Villa with a 6 pm start time.
The runway show will feature nine local designers: Afika Shallow of Afishall Designs; Shernicia Mayers of Atelier Shernicia; Chenise Hendrickson of Reine Du Chic; Chantel Dells of ChaDe; Kimon Baptiste of Kimmystic Clo; Owen Paul of Owen Paul Couture; Ronecia Andrews of RAC Creationz; Solange Fernandez of Solange Couture and Yonique Currency of U'nique Fashions.
This year's eight contestants, along with the longest reigning national queen; Miss SVG 2019 Sharikah Rodney will be the only models to cross the runway.
Charles said giveaways will be happening at this weekend's event, allowing patrons to win prizes during segments.
Attendees will also be treated to a cast of local entertainment.
The Beauty Shows Committee chairman anticipates a sold out event, as tickets, which are priced at $40 are now only available at Four Shells in Calliaqua and the Lotto Booth at Peace Memorial Hall.
All other locations are sold out.