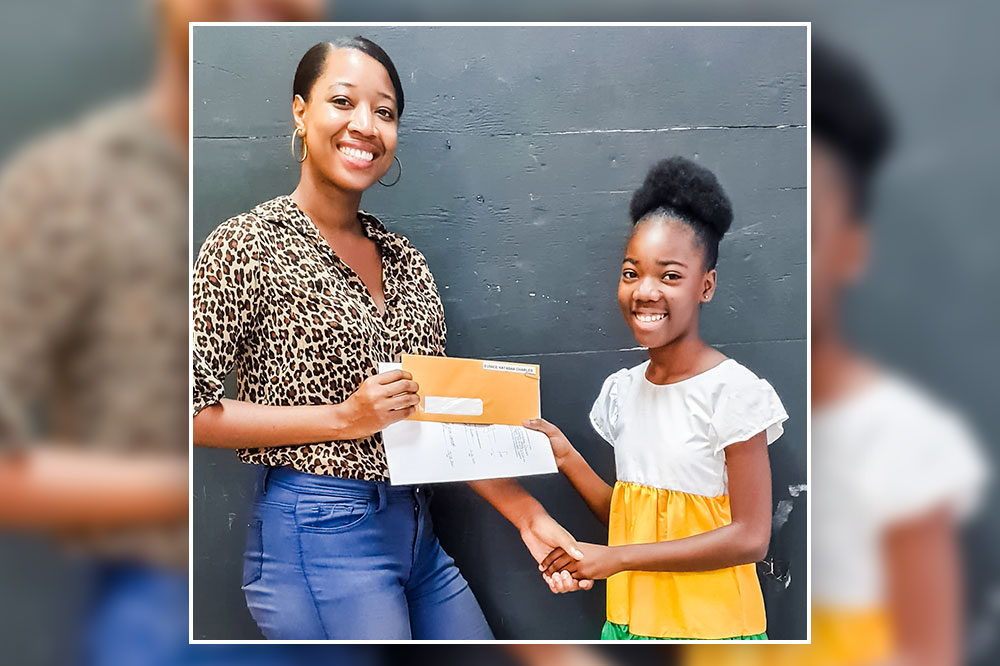 VincyCares disburses scholarship payments to 23 students
On Monday, July 15, VincyCares disbursed 23 scholarship payments for the 2022/2023 academic year at a ceremony held at the Methodist Church Hall in Kingstown.
The ceremony opened with prayer by parent Samantha Pierre-Henry, followed by brief remarks from one of the founding members, Dahlia-Ann Howard-Lewis.
Howard-Lewis encouraged the students to stay focused and work hard.
To the parents, "pay close attention to your children's progress, assist them as much as possible, and reach out to your mentor as needed."
Public Relations Officer Marcia Kirton-Caesar, in her remarks, reminded the students that they were selected because of their potential to excel. "We are here to provide guidance and mentoring to both parent and child, to help ensure your success."
Howard-Lewis and Kirton-Caesar will serve as mentors for the students and the parents/guardians.
The disbursements were presented by former scholarship recipient Niesha Richards, who motivated the students to "treasure this opportunity, find ways to help the organization and inspire other recipients who come after you."
The scholarship recipients attend various secondary schools throughout St. Vincent and the Grenadines, including Bishop's College Kingstown, Canouan Secondary School, Petit Bordel Secondary, Sandy Bay Secondary School, St. Vincent Girls' High School, St. Vincent Grammar School, Thomas Saunders Secondary School, and Union Island Secondary School.
VincyCares Inc., a non-profit organization based in NY, was formed in November 2009. The purpose of the VincyCares scholarship program is to encourage and inspire the students to look beyond their financial circumstances and aspire to achieve their dreams, and to provide them with the assistance for achieving those dreams.
This is done through scholarships donated by individuals in the Diaspora, as well as proceeds from fundraising events held by the organization.
For information on VincyCares, Inc, or if you're interested in donating to the scholarship program, please send an email to [email protected], or visit the website at www.vincycares.org.