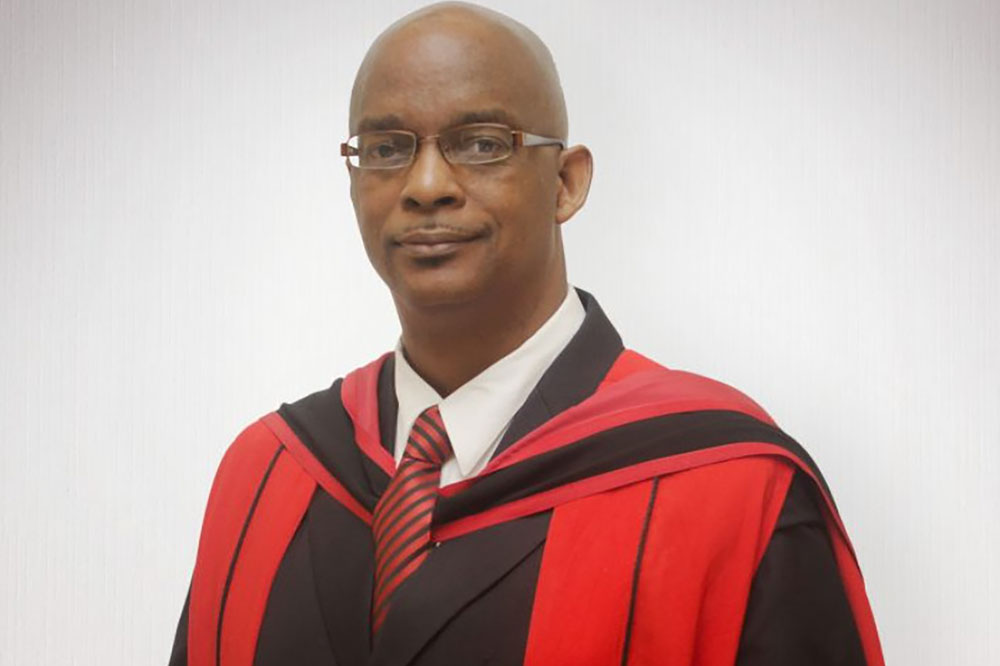 UWI Global Giving 2022 to help raise US$1 million for Open Campus Scholarships
The University of the West Indies (The UWI) has launched its annual Global Giving Campaign, seeking to engage alumni, partners, the diaspora, and friends to contribute to strengthening and sustaining the regional university.
UWI Global Giving began officially on August 1 and is focused this year on helping to raise US$1 million for the University's Open Campus Endowment Fund. Throughout August, persons interested in giving to this important campaign are invited to visit www.uwi.edu/giving; every gift counts.
Since 2008, The UWI Open Campus was established as a simultaneously virtual campus with physical site locations serving 17 English-speaking Caribbean countries, from Belize in the West to Trinidad and Tobago in the southern Caribbean.
The Open Campus offers a flexible learning environment for online, blended, and continuing professional education and is The UWI's 21 st -century response to meeting the learning needs of the region and pioneering online access to education.
Many Open Campus students are academically outstanding, but lack the resources necessary to complete their education, as they continue to face dire financial challenges, worsened by the pandemic. This includes scores of students from St. Vincent and the Grenadines who suffered unimaginable losses when La Soufrière erupted in 2021, and several are in jeopardy of not being able to complete their degrees.
There are several other heart wrenching individual stories from Open Campus students across the region.
Given its mandate to facilitate and increase access to higher education in the Caribbean, The UWI remains committed to leaving no student behind. This UWI Global Giving annual crowdfunding campaign is one initiative toward securing funding to support students in financial need. Over the past six years, it has become part of The UWI's culture. Under the theme "Emancipate, Educate, Donate," the campaign kicks off annually on August 1, recognised in many Caribbean countries as Emancipation Day, marking the freedom of enslaved Africans who were victims of the Transatlantic Slave Trade. While The UWI honours and pays tribute to that past, it recognises that education is one of the most critical means to freedom and propelling regional development.
According to Pro Vice-Chancellor and Principal of The UWI Open Campus, Dr Francis O. Severin, "The Open Campus has always been driven by its philosophy of 'Opening Doors to Lifelong Learning', and has historically embraced the fundamental mission of access. That moved us to launch the Social Mediathon on July 30, 2022 towards raising half of the target for the Endowment Fund, aimed at helping our most vulnerable students to accomplish their educational hopes and aspirations.
"We are delighted so far by the tremendous response and we thank our esteemed Alumni, the distinguished Governor-General of Antigua and Barbuda, His Excellency Sir Rodney Williams and President of Barbados, Her Excellency, The Most Honourable Dame Sandra Mason, for being the Co-Patrons of our Social Mediathon.
"The Social Mediathon, and UWI Global Giving 2022 demonstrate the ONE UWI philosophy—the entire university system championing the cause of our Open Campus students. We appeal to everyone, corporations and individuals, to give like they have never given before. No gift is too small."
The official UWI Global Giving platform is www.uwi.edu/giving. However, persons or corporations seeking more information, or who wish to make an alternative contribution to UWI Global Giving can contact the Institutional Advancement Division in the Office of the Vice-Chancellor at 876-977-0052 or email [email protected]