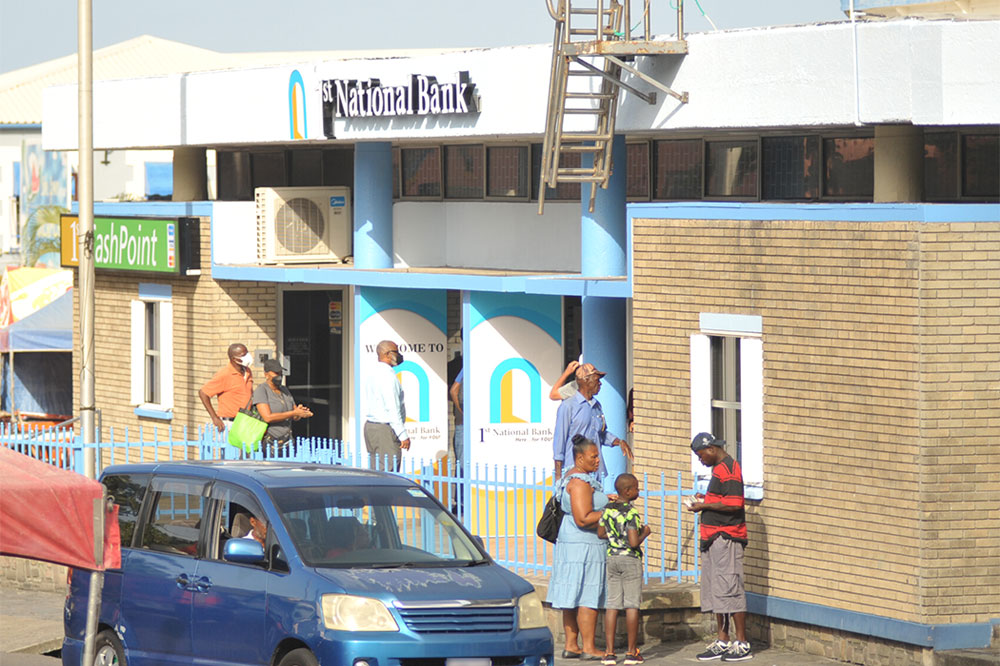 RBTT transitions to First National seamlessly
The weekend of Friday July 29 to August 1, 2022 saw a flurry of activity as contractors of the First National Bank of Saint Lucia worked feverishly to complete the rebranding of the RBTT Bank in Kingstown, in order to meet the August 1 deadline.
According to First National Bank officials, the transition went well.
"It has been a seamless transition," stated Irma Haynes, adding that First National Bank of Saint Lucia will offer both sets of services to its customers until the conversion of the systems.
Haynes, the Customer Care Manager, told SEARCHLIGHT that it was not a challenge moving from one set of products to the other because "most of the products are similar. We have quite a lot of transitions and we look forward to continuing the work towards the full integration of the systems so our customers can benefit fully."
Haynes, who has been in banking since 2001, pointed out that the staff was quite pleased to be afforded the opportunity to work with the award-winning First National Bank, St Lucia's first indigenous bank.
The bank made history yet again this year by capturing the Bracken Award – Bank of the Year Saint Lucia title, for four years in a row.
Supervising the rebranding was Robert Fevrier, First National Bank's executive manager for marketing who told SEARCHLIGHT: "Now we have done the rebranding exercise, we also have another exercise to do. We have the conversion to do where we integrate the systems because as you could well understand, and appreciate, RBTT has its system.
"So what we will do is to integrate those systems, so that we can now operate on one platform in St Lucia and St Vincent [and the Grenadines] and we want to do that seamlessly. We have already gotten a schedule from the service providers, so that is going to happen early next year."
Fevrier was pleased with the smooth transition as customers came into the facility on Tuesday morning. He pointed out that until the systems are fully integrated, First National Bank of Saint Lucia will honour the use of existing RBTT cheque books, and other transactions conducted under the old RBTT system.