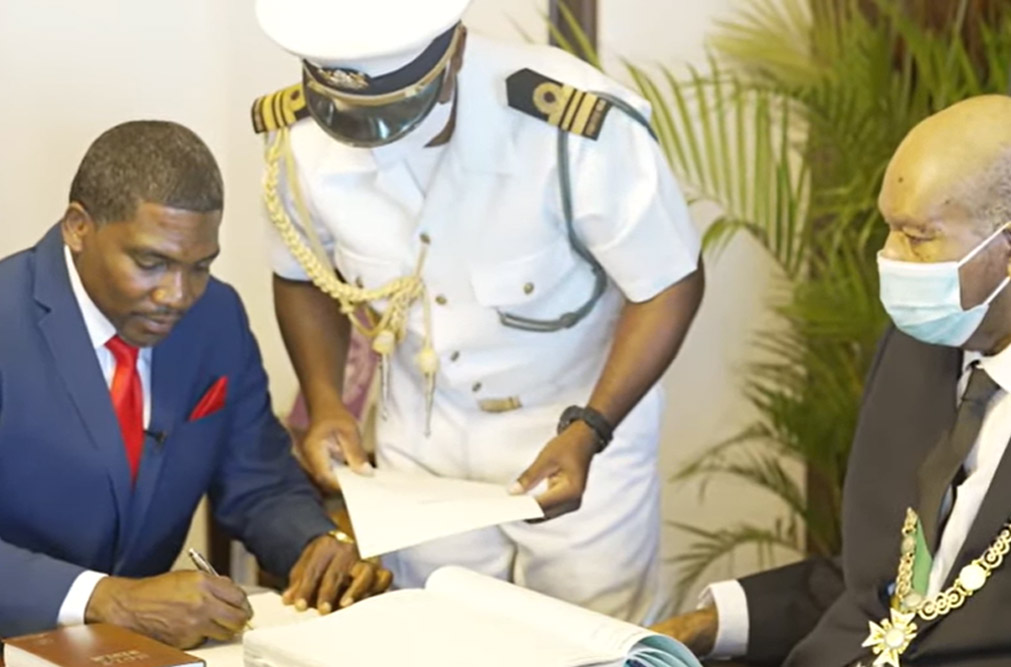 Terrance Drew sworn in as Prime Minister of St Kitts and Nevis
Dr Terrance Drew has been sworn in as the fourth prime minister of the Federation of St Kitts and Nevis.
The St Kitts and Nevis Labour Party (SKNLP), of which Drew is leader, was victorious in the snap elections of August 5, which were called three years earlier than constitutionally due.
The SKNLP captured 6 of 8 seats in St Kitts, with the People's Action Movement (PAM) winning one, and the People's Labour Party (PLP) of outgoing Prime Minister Dr Timothy Harris, the other. The Concerned Citizens Movement (CCM) captured all 3 seats in Nevis.
Former Prime Minister Timothy Harris first became prime minister in February 2015 and served a second term after Team Unity, a three-party alliance, won nine of Parliament's 11 seats in the 2020 elections.
But Harris lost a no confidence motion filed by his coalition partners earlier this year, prompting the twin-island nation to hold general elections Friday.
Drew was sworn in on Saturday August 6, by Justice Trevor M. Ward.
Following the official swearing-in, Prime Minister Drew announced that Monday, August 8 has been declared a public holiday in St Kitts and Nevis.
"I would like to announce that August 8, which is next Monday, be declared a holiday as part of the celebration of the victory of our party," the Prime Minister said.
Drew's party promised improved health care, affordable housing and more access to education.
Harris's party pledged to build a stronger economy, create more jobs and further reduce poverty, among other things.