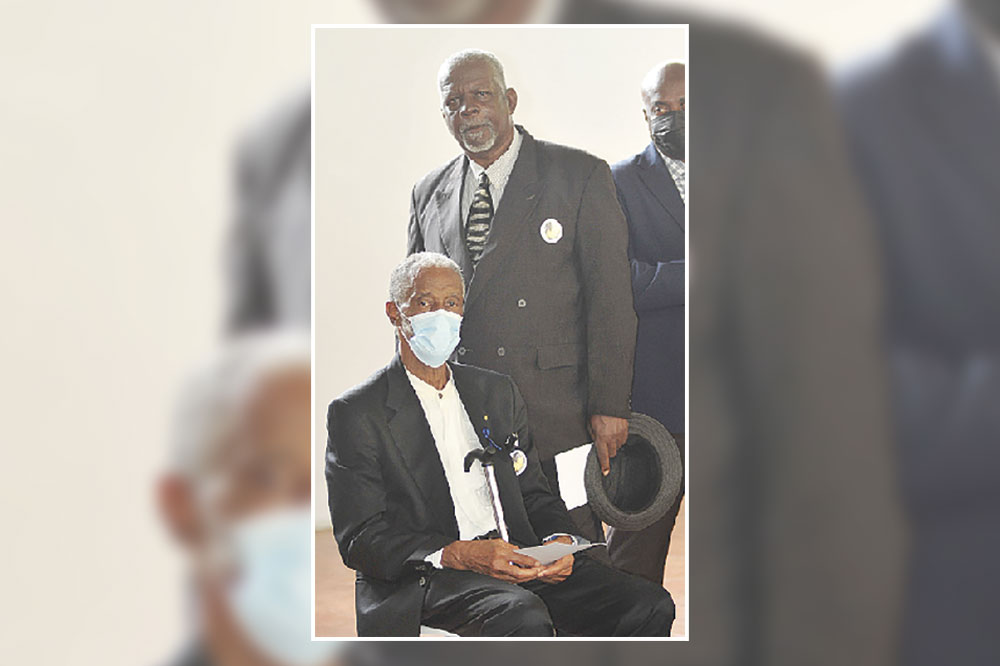 Former NDP Secretary General prays for Scott's recovery
Former General Secretary of the New Democratic Party (NDP) Allan Cruickshank says that his family is praying for his friend and former colleague Jeremiah Scott, who suffered a stroke.
"My wife and I are praying that he makes a full and speedy recovery," Cruickshank said.
The former NDP government minister, who served along with Scott in the Sir James Mitchell administration, expressed his sentiments in an exclusive interview with SEARCHLIGHT on Wednesday August 3.
He said Scott was a dynasty minister.
In wishing for his complete recovery, Cruickshank recalled that Scott started out in 1984 as Minister of Youth and Sports. Over his 17-year tenure in office, Scott held other portfolios, including Communications and Works and he had also served as Vice President of the NDP.
Scott's illness was made public on Wednesday morning on NICE Radio, when MP Nigel 'Nature' Stephenson revealed that Scott fell ill two Saturdays ago.
Cruickshank said he had prior knowledge about Scott's condition before it became public .
Allan Cruickshank, who held portfolios as Minister of Education as well as Minister of Foreign Affairs, Tourism and Information is now 71 years old.
He estimates that his friend Jerry Scott could be about 73 years of age.
"We had an extremely close relationship, I think he was arguably my best work partner," said Cruickshank, who also had a stint as Minister of Transport and Works.
He recalled that the work relationship between himself and Scott was so solid, that at one time "we had arranged among ourselves to tie our constituencies, where I was South Central Windward and he was South Leeward."
Scott and Cruickshank are now into retirement after serving for 17 years.
The former South Central Windward MP recalls that over those years "there were times when people were saying that Jerry and I were highly ranked ministers, because of our popularity."
"Jerry and I, we share a lot in common. When all of us went into politics, we were so young and innocent.We shared with each other and learnt from each other."
Cruickshank reflected that Scott"was a very dynamic minister."
"He would give his heart out to the people, without even thinking about anything in return."
"There was a common bond between me, Jerry Scott and John Horne," Cruickshank recalled.
Horne is now deceased, but
Cruickshank said "I think there was something special between the three of us."
Even into retirement, Cruickshank and Scott maintained a close bond.
"We always used to meet up in Kingstown, particularly in the pharmacy and we would laugh and say, wait like we planned this meeting."
Knowing the importance of prayer, Cruickshank has joined the call, for others to also pray for Jerry Scott.