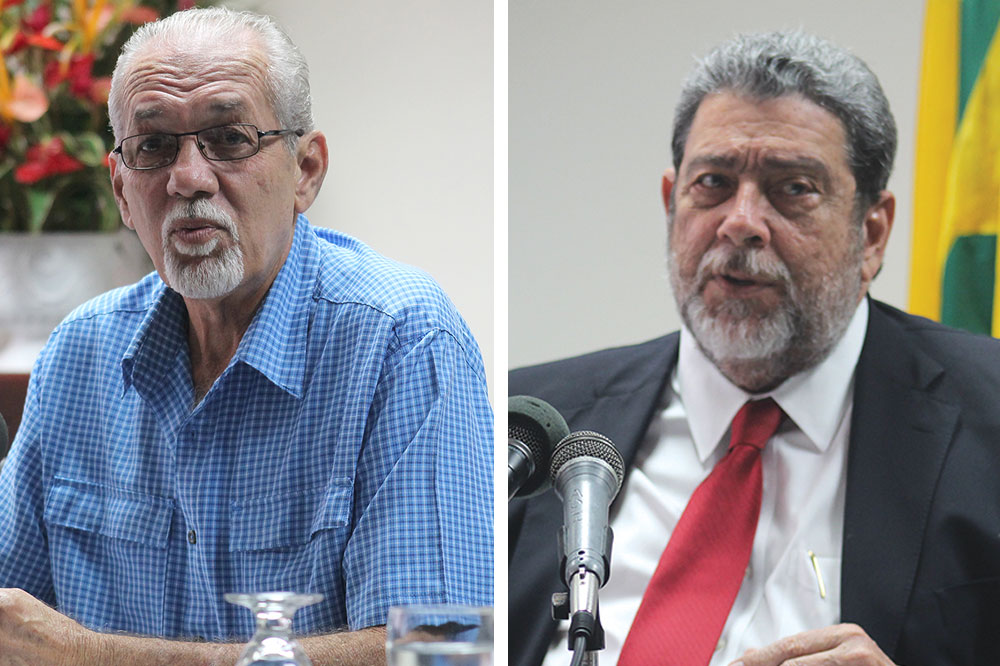 ULP to hold convention at Campden Park next Sunday
THREE HUNDRED and fifty-four delegates are expected to converge at the Campden Park Secondary School on Sunday July 31 for the convention of the ruling Unity Labour Party (ULP).
General Secretary of the party, Senator Julian Francis disclosed that next Sunday's convention will be held under the theme 'strengthening our party, building our nation.'
Providing information on the 'ULP Speaks' programme on Star FM on July 19, Francis said from this weekend, there will be a build up to next Sunday's "fantastic 25th annual convention."
The ULP has not had a convention for the last two years and Senator Francis reminded listeners that the last convention was held on January 12, 2020 just before the Covid-19 pandemic, and since then, the party has not had many activities.
"With the raging of Covid in St Vincent and the Grenadines…we did not hold our conventions."
The party's General Secretary added that the theme of the convention is one that the Party intends to use to take them "straight into the next elections in 2025."
The highlight of the convention will be the evening session, which will see persons elected to senior offices within the ULP. Senator Francis disclosed that elections will be held for the positions of: chairman, deputy chairman, political leader and deputy political leader.
Francis added that only the positions of deputy chairman and deputy political leader are vacant. The former deputy chairman, Rochelle Forde resigned after the 2020 general elections, to take up the position of Speaker of the House of Representatives. The Position of Deputy Leader was once held by Sir Louis Straker.
However, Straker, the former Member of Parliament for Central Leeward, retired around the time of the 2020 general elections.
As for the election of officers, Senator Francis added that "nomination papers are in and are still coming in."
The morning session of the convention is expected to begin at 9 am.The main item for the morning session is an address by the ULP's Political Leader, Prime Minister Dr Ralph Gonsalves.
While on radio last Tuesday night, the ULP's General Secretary said he anticipated a turn out of about 2000 persons at the convention.
The Unity Labour Party is now into its fifth term in office and the General Secretary said "We intend to work towards winning a 6th term."
Earlier this month, the ULP political leader and Prime Minister Dr Ralph Gonsalves spoke about the upcoming convention. He urged all party supporters to support activities leaving up to the end of month convention.
Gonsalves returned to the state this week after an official visit to Nicaragua in Central America.
During the three-day visit, the Prime Minister was given the "Doctor Honoris Causi Award" from the universities of the Autonomous Regions of the Nicaraguan Caribbean Coast and the Bluefields Indian and Caribbean University.
That awards ceremony took place on Monday July 18.