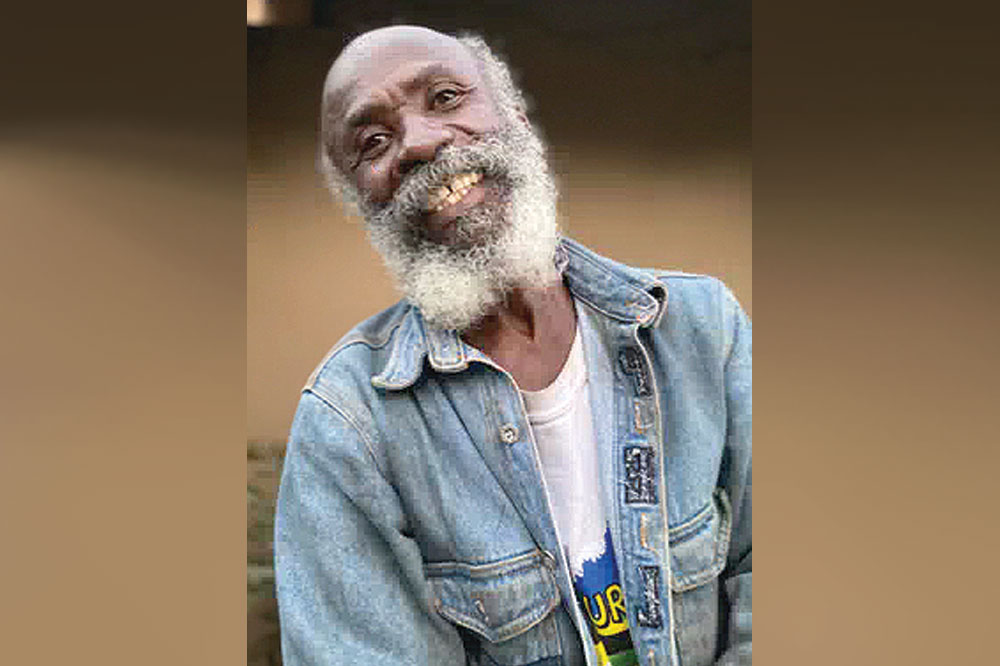 Boring calypsoes don't make sense – Zion-I
THE CONTROVERSY surrounding Alvin 'Zion-I' Dennie's song 'Hypocrites' has given the art form a boost.
This is the opinion of the songwriter himself, who spoke to SEARCHLIGHT on Wednesday, July 13, in the wake of what has been for him an eventful season.
Prior to being allowed to sing in the semi-finals, he was forced to change the lyrics of his song because of concerns about defamation, and during his live performance at the finals, he was blanked out by the sole video broadcaster of the shows.
"The purpose of Calypso is to educate the masses and also to entertain the masses. That's what Calypso is about. Calypso is a tool for a society development and in doing so it should be able to educate people to make the society more aware of what is happening in the surroundings and also to entertain people," Dennie said when prompted on the topic during the interview.
He continued, "When you're educating people you also have to entertain them so that they can appreciate what is being said to them and they can understand easier. If you're singing a song and it's boring, it wouldn't make much sense. But if one feels entertained then they give the attention to the song."
It is an art form that he has been practised since 1986, and a journey he started simply by jamming in the community with a talented guitarist friend.
"Life was not like it is today. [Now] people have the Internet to take part in and have a good time," he explained.
"The community was like, when the night come we have nothing to do more than just sit on the block. So we would sit on the block, the guy would play the guitar, strumming some chords, and so and then I would just being creative and start to sing something according to the rhythm."
He began to compose and then got into the Calypso tent scene, and was accepted for his talent.
As a young man, he was already exploring how provocative Calypso could be, and his first song was "Push it in".
"…When I finish (the performance) and went down the stairs, the audience lift me up, a few of them, and throw me back on the stage like a sack of dasheen,"and he had to sing it five more times that night, he said.
Soon after he attended a workshop by famous Calypsonian Hollis "Chalkdust" Liverpool in Trinidad and developed his writing skills.
"I got a bit more skilled and in 88', that is when I made my first semifinals. I sang a song called 'Compliments'. I don't know the only place I think you might hear that song is 705 radio," he recalled.
As a Calypsonian he says his job is to write about social ills.
"I am the voice of the people. So anyhow the politicians go the wrong direction I hitting them. Anyhow the society goes wrong I hitting them.
Because my duty is to stabilise the society."
Asked about how he sees Calypso evolving, he commented, "I think my return into Calypso has given Calypso a boost for this year because…of the controversy around my song."
"…That is something good for Calypso. Because it gives the audience the privilege to be attentive," Dennie mused.
"Once I am in Calypso, Calypso is gonna go up, it's gonna go up, because it's gonna have a greater listening ship."
A lot of people will be waiting to hear him in 2023, he noted, "which is a good thing."
During the seven years he stayed out of Calypso, he commented, "Calypsonians were like they singing some songs that people not really paying attention to."
He says that this is why in his song, he sings, "There has been no kind of development, year after year is the same, the only thing I see alyo doing is trying to give calypso bad name."
He explained that this means they're not doing anything to lift the art.
Now that he's back, he says that he wants to see the Calypso tent he belongs to, "On Tour", being restructured and having a proper management team.
"I also want to see the Calypso Association being restructured because in order for us to have a proper representation at the table with CDC (Carnival Development Corporation) we need to be collective. And currently Calypsonians are not together," the 'Kaisonian' opined.
Dennie informed that these are what he is going to press ahead on.
"I will be forging forward for all the tents to come together and ask the President to come up with a general meeting where we can have a body of people to manage the affairs of the Association. This one-manism thing ain't working for the tent, neither for the Association. And from there I think Calypso is gonna go forward," he said.