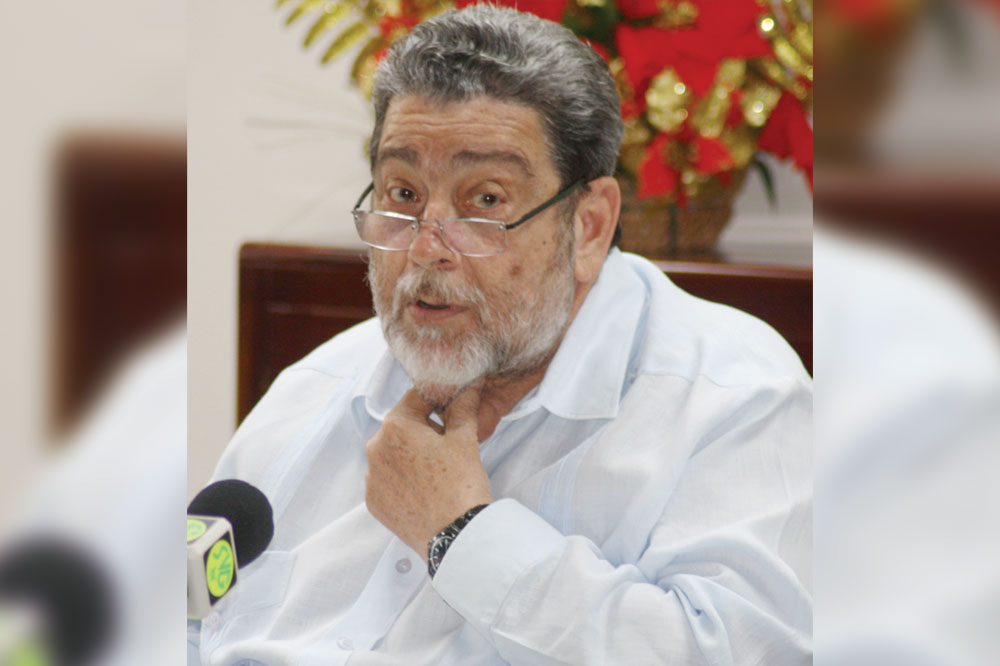 Volcano Eruption Relief money being distributed from today
Close to 3000 families will begin receiving money today under the Volcano Eruption Relief Programme (VEEP).
On Wednesday, June 29 prime minister, Dr Ralph Gonsalves said money for this programme comes from a loan which Finance Minister, Camillo Gonsalves had negotiated with the World Bank.
"Today, instructions are going to be given to the bank to put money on 2,929 cards," Gonsalves told listeners to NBC Radio.
Cards were recently distributed to persons in the red, orange and yellow zones for income support for the next six months.
The prime minister explained that sums between $300 to $600 will be added monthly to Bank of St Vincent and the Grenadines (BOSVG) debit cards which were made available to persons in the targetted areas. He said 3392 out of 4000 cards are ready, and, "out of that number, we had about 139 discrepancies."
The prime minister explained that in some cases, two persons in the same household had cards issued to them.
The VEEP assistance is for one person per household.
He said another discrepancy is that "one or two teachers' name got on, one or two police, one or two public servants."
While not accusing these persons of any wrong doing Gonsalves said these names will have to be "pulled" from the list.
He said it could have been the case where "persons might have put down their names for their grandmother, or something like that."
"We have to sort out those discrepancies," Gonsalves stressed.
Apart from these discrepancies, the prime minister said there are 367 persons for whom cards were issued, but they have not yet been collected.
These cards are mainly for residents of Georgetown and further north as well as Fitz Hughes.
Gonsalves expressed hope that this issue would be sorted out after carnival. He said no money will be added to these cards as yet, and xxif these persons do not get their money in July, they will receive two payments in August.
"Apart from discrepancies and uncollected cards, we may have about 700 additional persons who have to be put on," the prime minister said.
He pointed out that, "with an exercise of this kind, you have to, as far as practicable, get it right "
These cards can be used at any BOSVG ATM or at supermarkets and other business places.