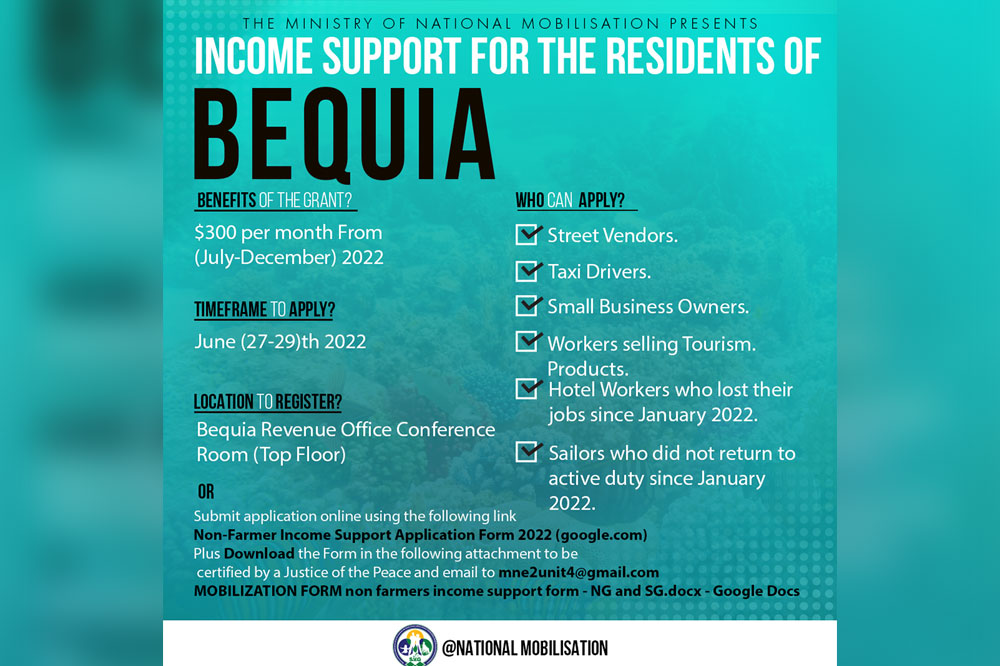 Youths in five constituencies targetted for economic empowerment programme
THE MINISTRY of National Mobilisation is targetting youth between 18-30 years of age for training in an economic empowerment programme.
The Ministry said in a release that persons registering under the Income Support Grant Programme will receive a stipend to enable them to attend training sessions.
The programme is targetting persons from the constituencies of South Central Windward, Marriaqua, East St George,West St George and Central Leeward.
Registration began on Monday, June 27 and will run through to June, 29 and only one person per household will be considered.
The following are the criteria for eligibility for the grant: Persons must be unemployed (18-30) years old; be interested in agricultural production; and reside in one of the named constituencies.
Each person selected will receive a stipend of EC$150 per month from August-October, 2022 to cover expenses to attend the programme
Access toYouth Life Skills Development Training.
Access to a farm skills internship programme will be offered for youth interested in Agriculture; and there will be access to Business Skills Development Training.
Officials of the Ministry have fanned out in the communities within the constituencies listed to conduct house-to-house assessments and conduct registration. However, the Ministry said persons can submit applications online using the following link:Youth Economic Empowerment Assessment Form 2022 (google.com).