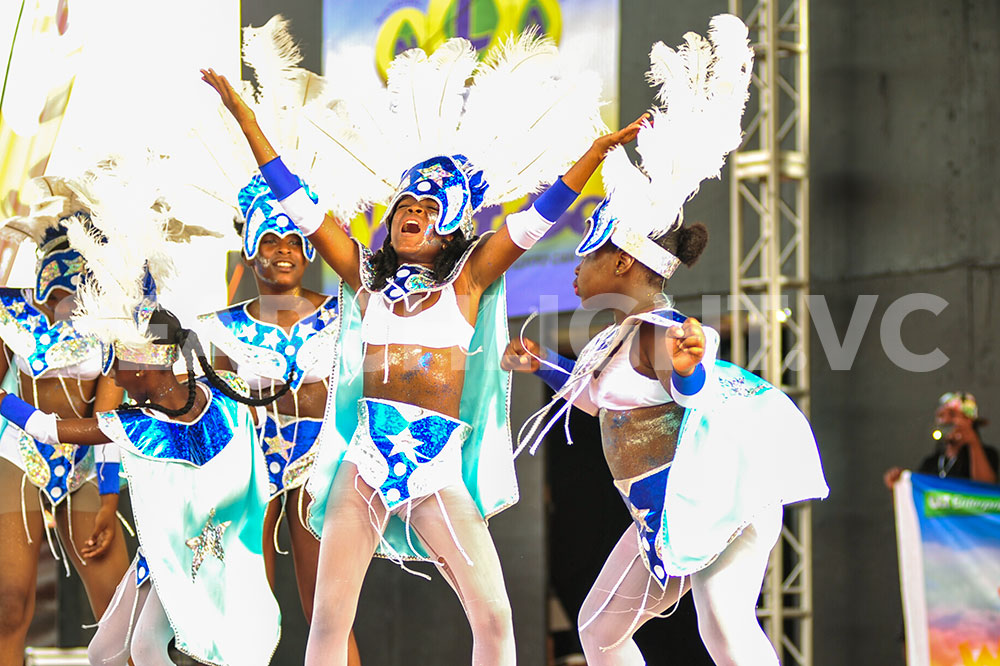 Young masqueraders excited to be 'In da Clubhouse'
The streets of Kingstown were abuzz with excitement on Saturday afternoon with young, energetic masqueraders in their colourful costumes, who danced their way through the streets of the capital as part of the 2022 staging of Junior Carnival.
The parade of junior mas players began in Paul's Avenue and made its way up town before moving to Victoria Park, where 10 mas bands showcased junior sections from their 2022 presentations.
There was no judged competition at this year's staging of Junior Carnival, which was dubbed "In da Clubhouse".
Three mas bands showcased sections from their presentations which were inspired by the pandemic.
They were Verlene Ralph and the Professionals with, 'Mask in you mas'; High Voltage with, 'COVID-19 in Carnival 2022'; and Tribes with, 'Rising above COVID in de marketplace'.
One mas band, SVG Players International's 2022 presentation, 'Soufriere on fire' was seemingly inspired by last year's volcanic eruptions.
Other mas bands went with more traditional carnival themed presentations this year.
These include Blondie Bird & Friends with, 'Free as a Bird'; Beautex International with 'Jungle Fever'; Nelson Bloc with 'Spirit of Carnival'; Lynx with 'We are Lynx'; Limb with 'Carnival is we'; and Melbourne Artisans with 'Plastic monsters'.
As masqueraders made their way off stage, several expressed how happy they were to be able to cross the stage in costumes again, after two years without carnival as a result of the COVID-19 pandemic and the volcanic eruption.
Others spoke of how much fun they had dancing in their costumes.
Saturday's event, "In da Clubhouse" also featured an array of attractions for youngsters. These included train rides, go-karts, bouncing castle, rock climbing and face painting.