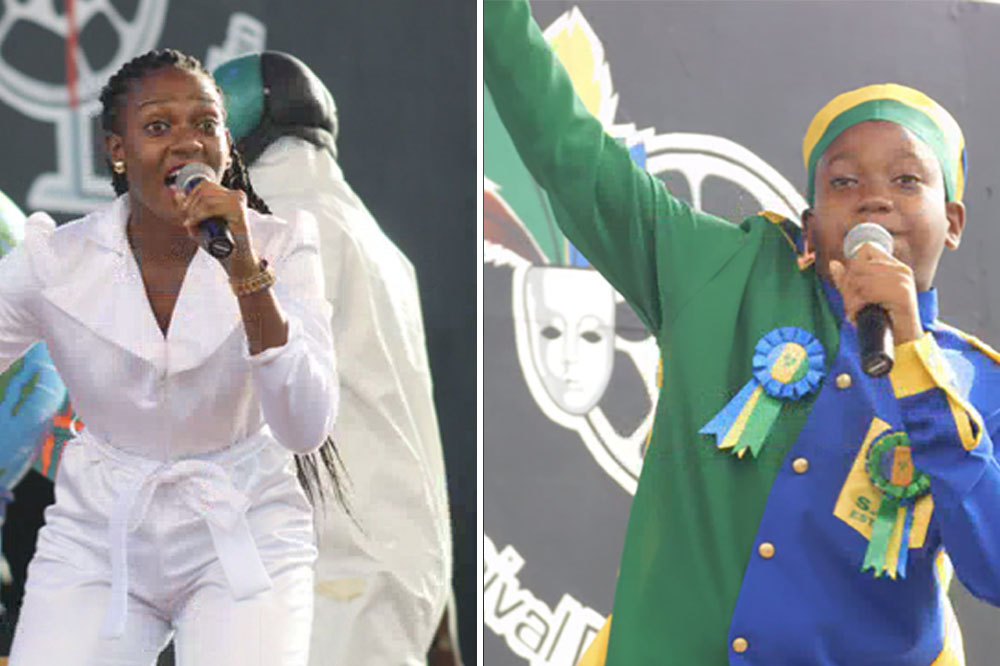 Young calypsonians and soca artistes ready to take the stage
A number young calypsonians and soca artistes are set to make a splash in Victoria Park this afternoon, where they will make attempts to take home the 2022 Junior Calypso and Soca Monarch crowns.
The junior competitions return this year as part of the Vincymas 2022 line-up under the official title, "Teen Splash".
"I must say that there is a situation where we're seeing more being done as far as the soca genre is concerned," coordinator of shows at the Carnival Development Corporation (CDC), Anthony Dennie said at a recent press conference.
Dennie revealed that auditions for this year's competition saw more than 17 entries being made for the soca category.
He said these entries outnumbered the primary and secondary schools calypso competitions which saw nine and eight entries being made respectively.
All entries in the primary and secondary schools calypso competitions qualified for this afternoon's competition.
The CDC representative said today's show promises "to be a very good one", where some trending acts will also be featured on stage.
"We're gonna be having a young DJ clash on that afternoon and of course, it is going to be an evening for the youngsters. You can rep your school, rep your community, just come on out and certainly be part of it," he said.
Brother and sister, Kristian Christopher and Kristiana Christopher won the Junior Calypso crowns for primary and secondary schools respectively, when the competitions were last held in 2019.
Kristian, who went by the name, Lil Kris copped his fifth junior calypso crown in the primary category in that year, while his sister, Kristiana walked away with her seventh crown.
Teshika 'Shorty T' Andrews, who was then a third form student at the Bishop's College Kingstown, won the Junior Soca Monarch competition for the second consecutive time in 2019.