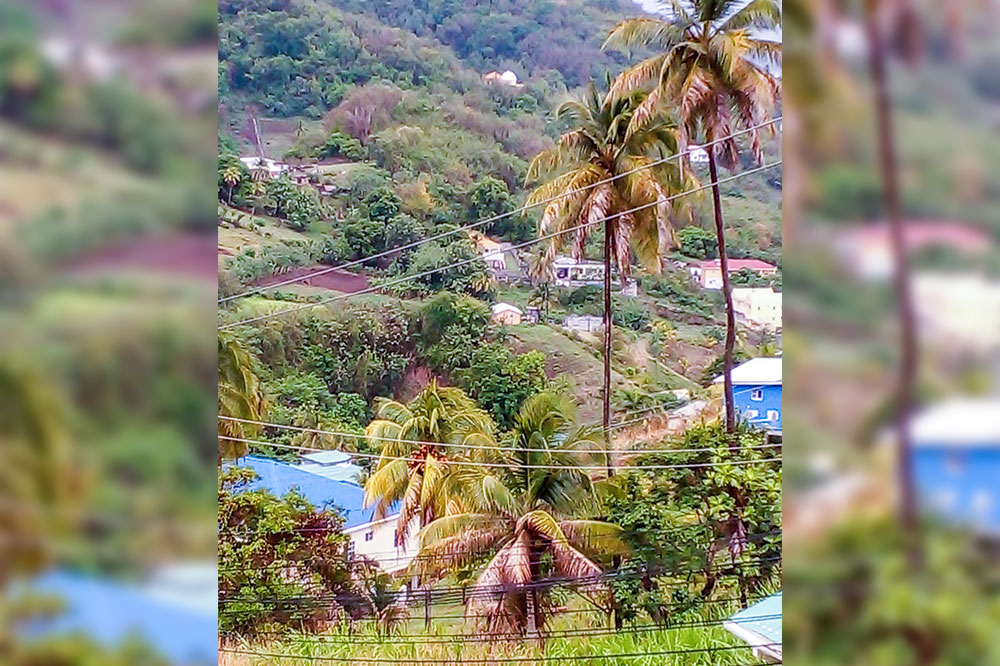 Local coconut industry under threat
While trying to bounce back from the almost crippling effects of the 2021 volcanic eruptions, the local coconut industry is now facing threats from diseases which can devastate the industry.
Local coconut plantations are now under attack from the Red Palm Mites, a type of weevil which affect palm plants, including coconuts.
Trees are also now being monitored for Lethal Yellowing, a disease which kills the coconut trees.
However, Agricultural officer in the Plant Protection Unit, Osborne Labban told SEARCHLIGHT there is no confirmation that Lethal Yellowing is present in St Vincent and the Grenadines,(SVG).
Officers within the Ministry of Agriculture are continuing to monitor the situation with the intention of keeping the disease out of SVG.
In terms of the Red Palm Mite which is here, Labban said trees could die if they become seriously infested.
"This affects the leaves and cause them to become yellow, and eventually fall off, " Labban explained.
He disclosed that with respect to controlling measures, the Ministry of Agriculture is looking at introducing a biological agent which would kill the pest.
Labban explained that the other option would be for the coconut trees to be sprayed with chemicals to kill the Red Palm Mite.
However, given the height of many of the coconut trees across St Vincent and the Grenadines he pointed out that this is not a practical option.
Already, traffickers and other persons in the coconut industry are complaining about a shortage of readily available dried nuts.
Minister of Agriculture, Saboto Caesar told SEARCHLIGHT that the local coconut industry was adversely affected by the volcanic eruptions last year given that, "About 70% of our coconut trees were in the red and orange zones."
He said many of these trees fell under the weight of heavy volcanic ash in areas from Orange Hill to Fancy and also on plantations on the Leeward end of the country.
Trees that survived the ash also had to contend with the scorching heat over the past few months.
"This has negatively affected our productivity," minister Caesar admitted.
He said that with the assistance of the Caribbean Agriculture Research and Development Institute (CARDI), the drive to replant coconut trees,which began six moths before the eruptions is continuing.
Caesar is therefore encouraging farmers to collect their coconut plants from the ministry of agriculture.
The minister noted that over the years, St Vincent and the Grenadines has been recognized as the bread basket of the Southern Caribbean, a position which it has to try to maintain.
There is a growing number of persons, mainly women, who rely on coconuts to make oil and even this cottage industry is being affected by the shortage of coconuts.
In addition to destruction and damage to coconut holdings, Caesar said that the volcanic eruption also destroyed about 90% of Ackee trees which were planted in the red zone on the Leeward side of the mainland.