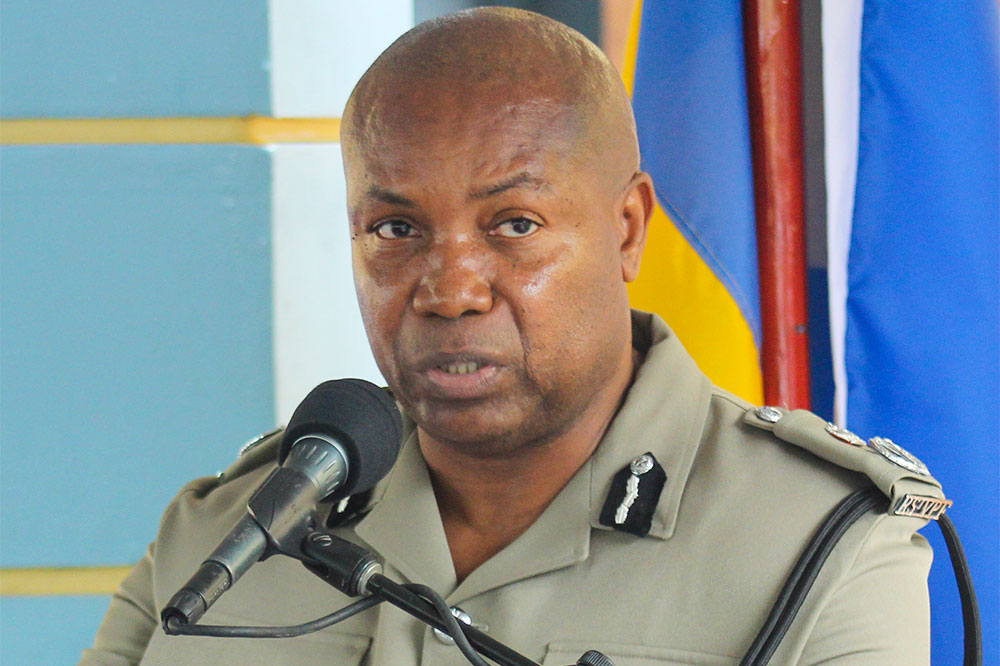 Crime trending downwards in SVG – John
While many are of the view that crime in St Vincent and the Grenadines (SVG) has become uncontrollable, Commissioner of Police, Colin John says crime is actually trending downwards.
"Generally crime is on the decrease. We have seen a fluctuation in murders and I guess when persons look at crime, they look at murders as the only crime and that's the problem," John said during a radio appearance on Sunday, June 12 on WEFM's Issue at Hand programme.
"So when the media sensationalise the murders, or we see an increase or a sudden upsurge in the number of murders, persons get alarmed."
The Commissioner expressed understanding for the public's concern, citing that one murder is one too many.
He added that local authorities will do all to ensure that "we keep our fingers on the pulse" to ensure that murders decrease.
To date, this country has recorded a total of 17 murders for 2022.
Though he did not provide exact figures, John said on Sunday that this figure is ahead of last year's figures for the same period.
He added however, that last year's statistics showed a decrease in murders from the previous year in the period spanning the first six months of the year.
The Commissioner said the police force is aware of the recent upsurge in murders and measures are being put in place, as far as possible, to curtail these killings.
When asked specifically about the murder of 17-year-old Precious Williams, whose body was found on May 12 stuffed in a bag that had been discarded in a gutter at Murray's Road, John said leads are currently being followed.
"I will use this opportunity to encourage the public to assist us in terms of information that they may have so that we can solve this murder. It's really something that is of concern to us and we are putting a lot of resources into investigating this murder," he said.
The head of the local Police Force also assured that while there is always room for improvement, the state of policing in SVG is sound.
"My reason for saying that is that we have seen over the past five years, a decrease in the number of crimes and…the statistics speak for itself," John said.
He added: "There is always room for improvement. We try each day to do better than we did yesterday and we tried to implement measures that would make policing more efficient and effective in St Vincent and the Grenadines — and in the region because we're not only policing in St Vincent and the Grenadines, we're policing in the region because crime is transnational and the criminals don't really operate according to boundaries so we have to bear that in mind when we're policing in St Vincent and the Grenadines".