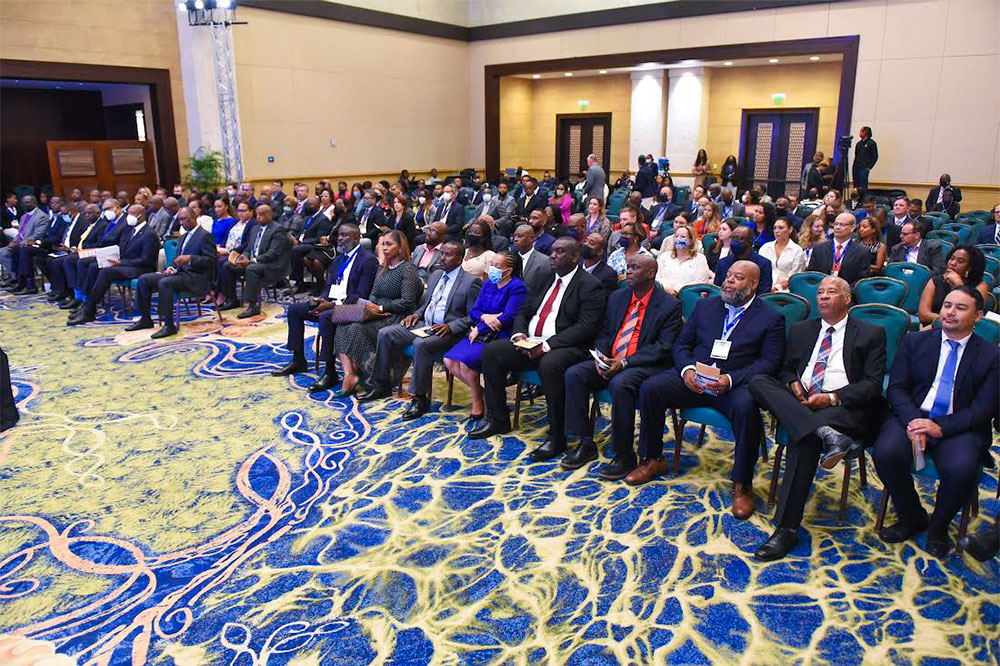 CARILEC concludes successful leadership conference
The Caribbean Electric Utility Services Corporation (CARILEC), says it recently successfully concluded its premiere calendar event, the 2022 Chief Executive Officers' (CEOs') and Leadership Conference with Corporate Governance Track. The event signalled the return of CARILEC's face-to-face events after a two year hiatus due to travel restrictions brought about by the COVID-19 pandemic, a release from CARILEC states. From all indications, the event was a resounding success, with delegates indicating that they found the conference to be highly valuable, offering opportunities for networking, learning and development, and relationship and capacity building. Of particular importance to the Association is the opportunity presented by this conference to partner with its trusted member utility, Bahamas Power and Light Company Limited (BPL) in hosting the event. The release states that the BPL team was an excellent co-host, bringing together several Bahamian government officials, artistes, cultural performers, and private sector corporations who all tremendously increased conference value.
Under the theme, 'Leadership Matters: Living and Learning through Disruption and Dislocation', the conference commenced on May 15 with a grand opening ceremony which gathered a number of prominent delegates.
CARILEC also took the opportunity to hold its first in-person Board of Directors meeting since the onset of the COVID-19 pandemic. This meeting was particularly significant, as board members discussed the way forward for the resurgence of CARILEC's face-to-face conferences and other stakeholder engagements, and how such events would be managed amidst the pandemic.
Other conference highlights included a 'breakfast conversation' with Caribbean Utility CEOs', which was hosted by CARILEC's regional partner, the Caribbean Centre for Renewable Energy and Energy Efficiency (CCREEE). This forum presented an avenue for regional utility leaders to provide feedback and engage in discussion on CCREEE's ongoing projects, including Integrated Resource and Resiliency Planning (IRRP), Integrated Utility Services and Regional Electric Vehicle Strategy.
During this forum CARILEC also presented on the Development of an Emergency Response Strategy Action Plan (ERSAP) for the regional energy sector.
The final two days of the conference focused on Corporate Governance, a welcomed addition for utility corporate secretaries and legal officers who indicated a high level of satisfaction from the corporate secretary training workshop delivered by Dr.Ron Sookram, Academic Director at the Arthur Lok Jack Global School of Business, University of
the West Indies (The UWI). The workshop provided in-depth knowledge on critical trends in corporate governance, board functions and responsibilities, and the corporate governance framework.
The Association says it is pleased with the feedback received from delegates at the end of the event given that almost 75% of survey respondents indicated that the CARILEC Events Team was extremely helpful, and 100% revealed that the event quality met or surpassed their expectations.
Following the conclusion of this leadership event CARILEC says it is preparing for its highly anticipated CAREC Conference and Exhibition, (a merger of the Renewable Energy and Smart Grid and Engineering and Procurement conferences) in September, 2022.