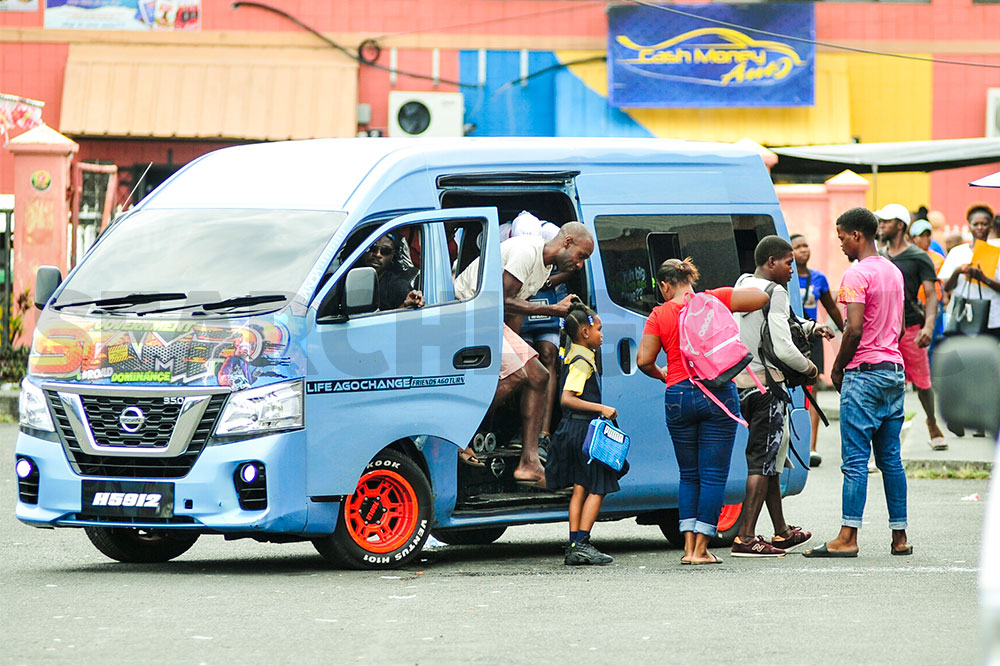 Bus operators urged to look at their buses as an investment
A former executive officer and founding member of the St Lucia National Council on Public Transportation has urged bus operators in St Vincent and the Grenadines (SVG) to look at their bus as an investment.
This was the advice given by Robertson Henry who was as a guest on WE FMs Activated Morning Programme on Thursday, May 26 where the issue of an increase in bus fares for operators of public service vehicles was discussed.
"You form an organization to look after the welfare of your members, of your community, and to work hand in hand with the government. To develop you have to give and take," Henry said.
He pointed out that bus operators need to understand that a bus is an investment in the same way that are other named business in SVG adding that, "a bus is not a mobile disco. A bus is not a mobile restaurant. A bus is not a mobile restroom."
He said that the bus system in St Lucia was in a worse state than what currently obtains here and spoke of the efforts initiated by the bus operators in neighbouring St Lucia to bring about needed reforms and were faced with opposition by a number of public servants.
According to Henry, "people keep saying the government not doing this and the government not doing that. The formation of an organization is the responsibility of the persons in the sector. You do not form an organization so you can protest, or you could fight the government; you form an association so you can work with the government to develop your community, yourself, and your country".
A caller to the programme raised the issue of bad roads noting that "…they go out and protest, and then they say they are going to fix the road and then go back to work. The roads are bad, so that's why. I do not think they are fighting the government."
Robertson also noted that,"Every new bus that comes on the road will reduce your daily earnings, whether you like it or not," but, "the sad thing is that the bus operators are not organized. Their service is not organized in a way that would increase or maintain their daily earnings".
He argued that the number of buses that the government has to buy to transport school children is an indictment on the public transport operators in St. Vincent and the Grenadines.
Robertson added that the reluctance of insurance companies to insure buses should cause drivers need to look in the mirror.
Many bus operators are said to have pointed to the need for a fare increase citing steep increases in the price of tires, fuel and spare parts.
And a handful reportedly, have recently posted a listing of new fares in their buses. However, Commissioner of Police, Colin John has stated that any fare increase would be illegal as a fare hike has not been granted. Bus fares were last increased here in 2011.