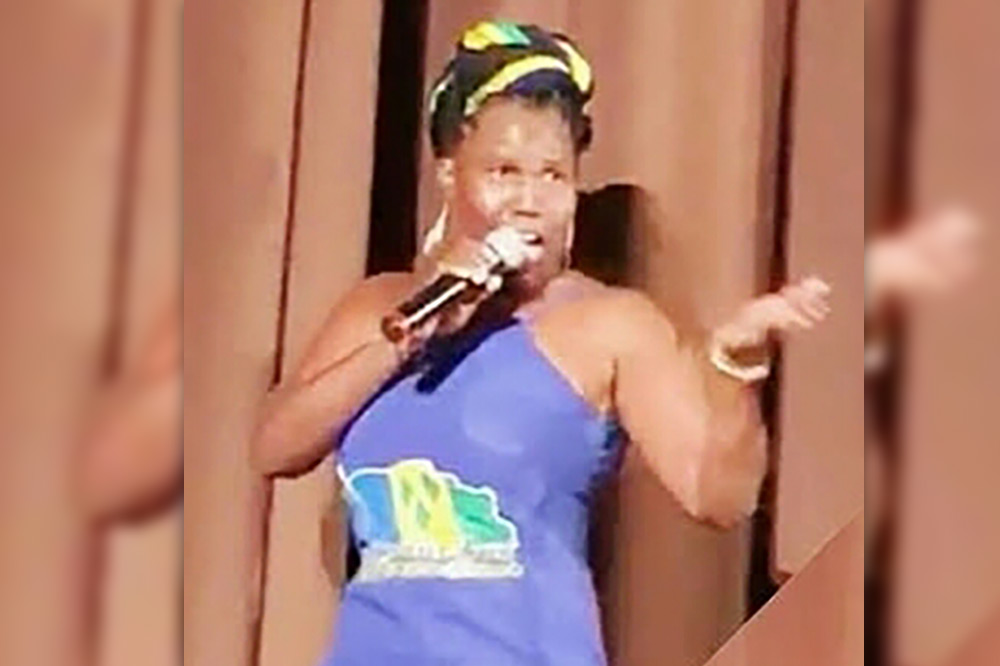 Aunty G to release song "More Love"
Popular social media personality and calypsonian, Georgietha 'Aunty G' Nanton, is calling for "More Love" in her soon to be released song.
Singing under the name 'Selena', Nanton said she will be releasing her new song soon.
"I wrote this song because of all that I see happening in the world today, especially the war between Russia and Ukraine.
"There is definitely a need for more love, even here at home in St Vincent and the Grenadines," Nanton told SEARCHLIGHT.
Nanton began her singing career many years ago, and was a back up singer in the calypso tents.
The Georgetown singer, who heads the Aunty G Charitable Organization said there is need for more love in the homes, schools and everywhere around us.
She feels that with more love, we will have less crime and violence in St Vincent and the Grenadines and around the world.
In her new single, Nanton cries, " the world needs more love
The world needs more peace
More love in Russia, Europe and East Asia
More love in Canada, North and South America
In the Middle east is tribal fighting
In the Caribbean, the crime rate rising
We need more love, more love
More love, more Love
More love is what we need"
In 2017, Nanton sang: 'Love and Respect; and did 'Advantage' in 2018.