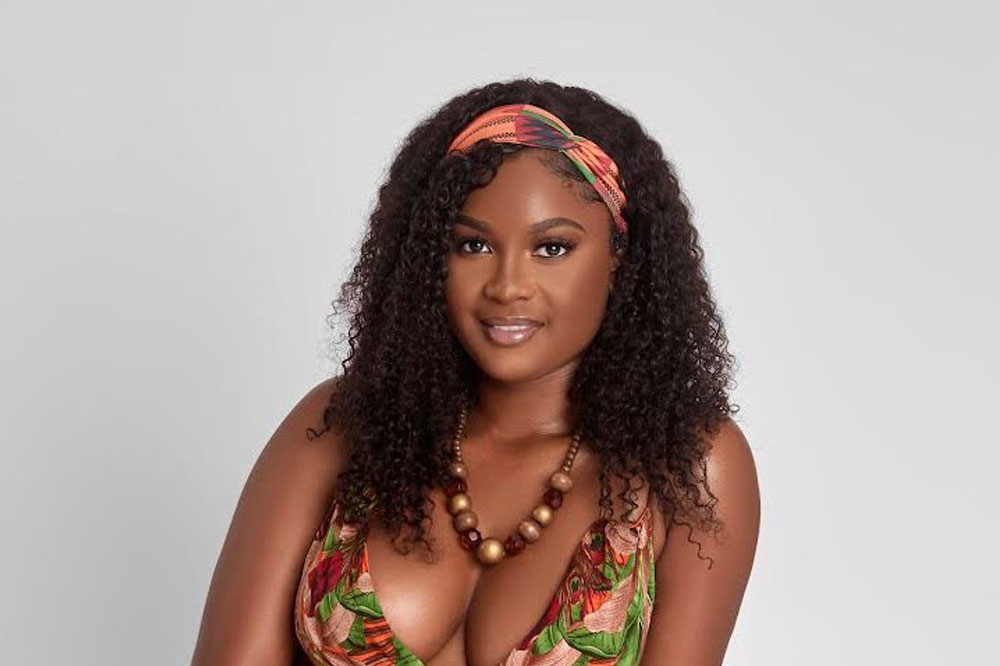 "Angie Maya" wants to be a household name
Relatively young in the art of song writing and recording, Vincentian, Angelique Garraway aspires to become a household name.
Going by the sobriquet, Angie Maya, Garraway has made her first release entitled: "Circles".
The Afro Pop/ Afro Beat Circles, is produced by Mavic Bailey of princemavicmusic studios.
Circles is available on Youtube, Spotify and Apple Music, after being released last month, and Garraway is satisfied with the reviews thus far.
" It has been catching on and growing on people", Garraway told SEARCHLIGHT.
Explaining the reasons behind penning Circles, Garraway said, "Circles is from a personal experience not just love wise but family wise, friendship and otherwise…A lot of us entertain relationships regardless of the type of relationship, even though we know that it is not good for us, so that is what circles is about."
Garraway expects that following the carnival festivities, the song will gain greater popularity.
While Circles is her first release, Garraway had recorded other songs, however, her desire for perfection prevented these songs from reaching the public domain.
" I have recorded other songs; today I would go to the studio and be completely satisfied, then I would hear something or spot an error and the song will be put on hold… "Everything has to be satisfactory and perfect to my standards ", Garraway explained.
However, with Circles things were different, according to Garraway.
" Circles was one of the quickest songs that we have completed, taking an average of two to three months, inclusive of writing and recording.", she outlined.
One who sees herself as a prolific writer, Garraway is prepared to move through the rungs of the ladder of success, producing hit after hit, and ultimately become a household name.
" I want to be a household name and get my music out as achieve as much as I can", Garraway noted.
Garraway credits Frankie Stapleton for his inspiration in music and songwriting which has influenced her.
" He ( Stapleton) would make up little songs while we are in the yard boiling crabs in Fitz Hughes and this started my inspiration so I began writing my own songs", Garraway related.
Progressing to the formal stages of development, Garraway's ambitions are being bolstered by the efforts of Bailey, who is also her manager.
Bailey, who got into music from the age of 11, had his first release back in 2016 when he wrote and co-produced a song called 'Riddim calling me' for Syxx Krazii.
In 2018, he did a song called 'Dear Promoter' with Maddzart and on that same riddim, 'Rum and Soca' with Valene Nedd from Grenada.
One year later, Bailey produced a song for the late Blaxx called 'Doh blame we', which was written by Jamesy P.
Before the release of Circles, Bailey produced the song 'Progress' by reigning Soca Monarch, Magikal.