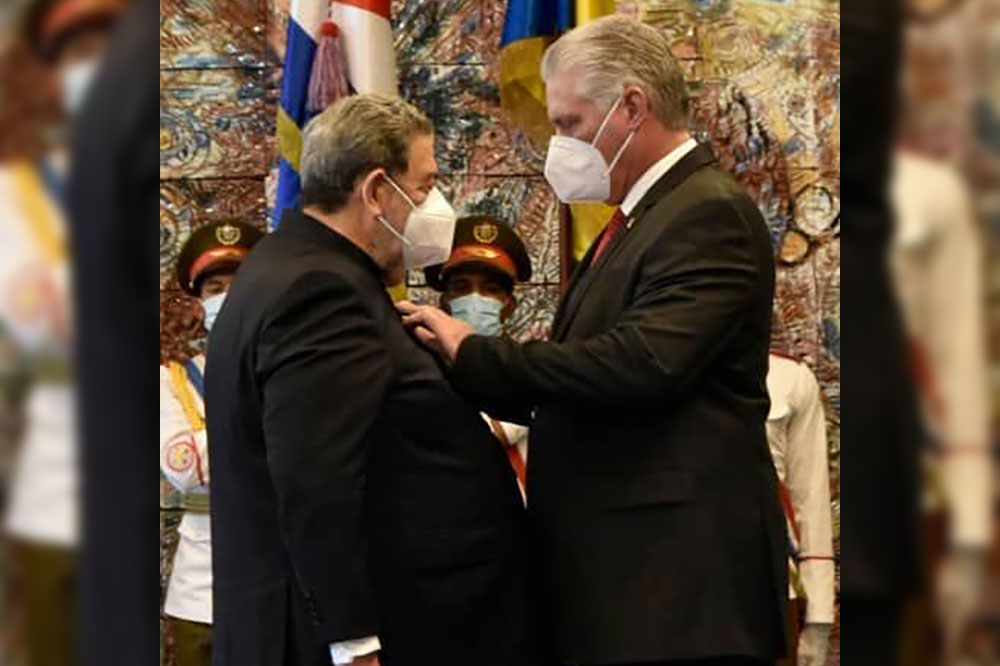 PM receives Cuba's highest National award
PRIME MINISTER Dr Ralph Gonsalves was yesterday awarded the Order of José Marti from the Government of the Republic of Cuba.
The award was presented by President of Cuba Miguel Díaz-Canel. The award is Cuba's highest national award and is named after the Cuban national hero, who became the symbol of Cuba's struggle for independence.