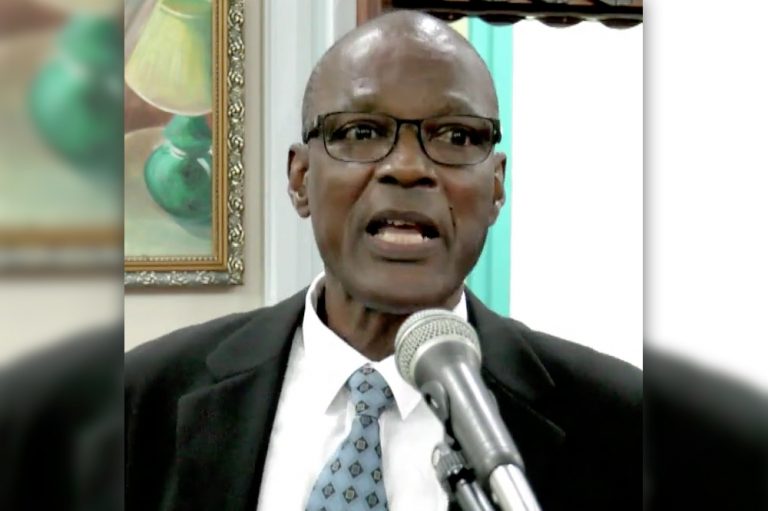 Cummings wants Christian Council to do more against crime
CHAIRMAN OF THE New Democratic Party, Daniel Cummings is calling on the St Vincent and the Grenadines Christian Council to play a more active role against crime and violence in St Vincent and the Grenadines, (SVG).
Cummings made the call on Tuesday, May 17 while speaking on the New Democratic Party's (NDP) New Times programme on NICE Radio.
While stating that the "government must take full blame" for the increase in crime, Cummings said the Christian Council and other such agencies also have a role to play in the national fight against crime and violence.
"I wish that the Christian Council and others will play a more active role in helping the population to solve their problems at hand than waiting until things have gotten out of hand," Cummings urged.
The West Kingstown Parliamentary Representative called on the Christian Council to "help families to understand what they have to do."
"Help people to understand the male/female relationship, and how we can resolve our differences without resorting to crime."
And, he called on Vincentians to "be our brother's keepers, and do what we can" in the ongoing fight against crime and violence.
Member of Parliament for East Kingstown, Dwight Fitzgerald Bramble was also a guest on Tuesday's programme.
Bramble said that "the time has come for us to go beyond just talk."
In this national fight against crime, he insisted, "there comes a time when you have to move beyond talking, and start doing."
Bramble is of the opinion that the incidents and types of crime in this country are "beyond acceptable."
The East Kingstown MP suggested taking a good look at our Laws with a view at reviewing them to put a dent in the crime situation.
He further called on all Vincentians to do some introspection and see how we as individuals can help in the fight against crime.
"Every one of us can do something," he noted.
As of Tuesday May 17, there were 16 homicides in SVG so far for 2022.
In a news release this week, the Opposition New Democratic Party renewed its call for a bipartisan, broad-based approach to the development and implementation of strategies for combating crime.