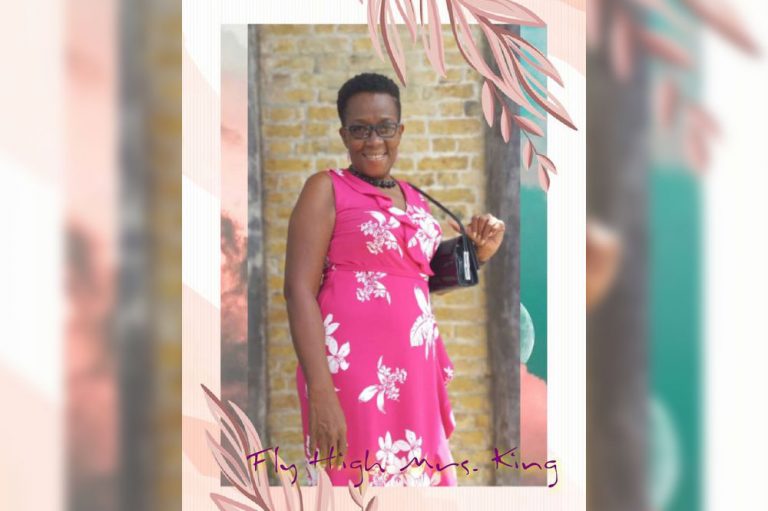 Principal of BCK remembered as an outstanding educator
The passing of the principal of Bishop's College Kingstown, Cecelia Akers-King signals the loss of one of this country's outstanding educators.
This is the sentiment expressed by some who have known and worked alongside Akers-King, who died on May 6.
"Working alongside her was a learning experience for me. She has been principal for a number of years, vastly experienced in terms of her leadership of the school, so me coming here, I have learnt a tremendous lot from her in terms of my own leadership skills and the day to day runnings of a school and all these sorts of things…," deputy principal, Rosmond Richardson, told SEARCHLIGHT yesterday.
Richardson, who has been at the school since 2019 said teachers were still in mourning over Akers-King's passing.
The deputy principal said though he knew that she was ill, he was still in shock when he received the news of her death, which affected him in "a major way".
Other teachers who have worked closely with the educator over the years opted not to speak with SEARCHLIGHT this week.
But Richardson disclosed that the school intends to host a memorial service, separate from Akers-Kings' funeral, where teachers, students and past students will be invited to pay tribute to and celebrate the life of the Bishop's College Kingstown principal, who made a significant and positive impact on the institution.
Member of the school's Board of Governors, Luis deShong, expressed that King has served with distinction.
"Our country has lost an outstanding educator. I am deeply saddened by her passing. She was a student and avid netballer, a member of the institution's invincible netball team," deShong said, via a Facebook post.
His post noted that Akers-King became secretary at the institution before upgrading her qualifications and being appointed as a teacher by the Board.
The educator pursued further studies and obtained both undergraduate and postgraduate qualifications, as well as her teacher certification.
She was subsequently appointed as deputy principal and then principal of the school.
"…She transformed, remarkably, that noble Anglican secondary school, making it a school of choice today along our educational landscape; she was loved by the teachers, the parents, the students, by just about everybody…she served with distinction!!! Rest well, Cecilia Akers King, Principal of the Bishop's College Kingstown," deShong's Facebook post read.
The funeral service for the late principal is expected to be held later this month.