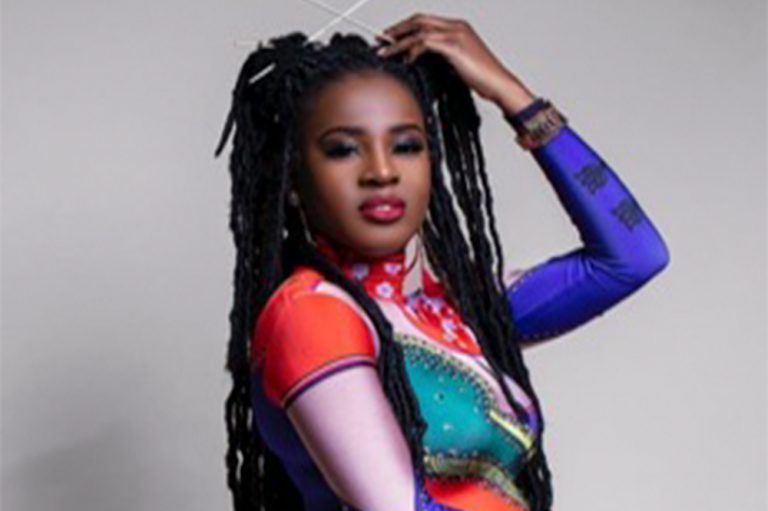 Nikita doing herself and country well
by Tinique Primus
 
A lot of Vincentians seem to excel wherever they go and Nikita "Tynie" Seaton is one of them.
The island girls is making strides in her adopted country, the United States of America (USA), and as a result has not only brought positive attention to herself but to her homeland, St. Vincent and the Grenadines (SVG).  
 By her movements, one can consider the September born an "all-rounder" as she is not only academically inclined, but also intacts with her musical side.   
Nikita attended the Dr. J.P. Eustace Memorial Secondary School (DRJPMSS) after which she moved to the St. Vincent and the Grenadines Community College (SVGCC), Division of Technical and Vocational studies. There she studied hospitality and graduated with an Associate's Degree and a top performance certificate.  
After the SVGCC, Nikita migrated to the USA where she studied at the Medgar Evers College and graduated with an Associate's and Bachelor's Degree in Applied Sciences. She also made the Dean's list when she graduated.  
She explained that she has always had a passion for music, her musical career starting as a steel pan player in her home country.  
 When Nikita moved to the USA, she landed a gig as a radio personality where she had her own programme called 'Spotlight Thursdays'.  
 "This is where I connected directly with artistes and producers from all genres, giving me my first-hand insight into the entertainment industry," Nikita commented while adding that she was a bit out of character when she decided to venture into singing/song writing using her childhood nickname "Tynie" as her stage name. 
 "Tynie" is of a petite body structure, hence her stage name, a play on the world "tiny".  
In 2019, Tynie dipped her feet into the Caribbean Music Industry, with her song "Trouble-maker" (Big Dan Riddim) and "Nobody Else" (BigRed HD Productions).  
In 2020, she collaborated with "Spikey Vybz" on a dancehall song called "Wine Pon It", produced by Kingsmen Production, and in 2021 Tynie released a Soca track called "New Normal" (done on the Deep Colors Riddim) and also produced by Kingsmen Production.   
She explained that "New Normal" was inspired by the COVID-19 pandemic and what many identify as the new normal of social interactions.  
 Tynie has other songs, having released "Rude Gyal Class" produced by ACE Management & Entertainment and BigRed Production.  
In the beginning of 2022, she released a track, "Sweetest Connection", on the Bright Cloud Riddim. This was produced by Aromatic Tracks. Tynie also has her own Riddim called "Soley Levy". 
 The dynamic young mother notes that her number one fan and biggest motivation is her son, Nyron Seaton and sees one of her biggest achievements so far as being awarded a certificate of appreciation from Jersey City Mayor, Steven Fulop for hard work and dedication to Caribbean culture. 
 Tynie is not only a singer/songwriter, she also ventured into production with Aromatic Tracks and dabbles in entrepreneurship with her eyelash boutique and line.