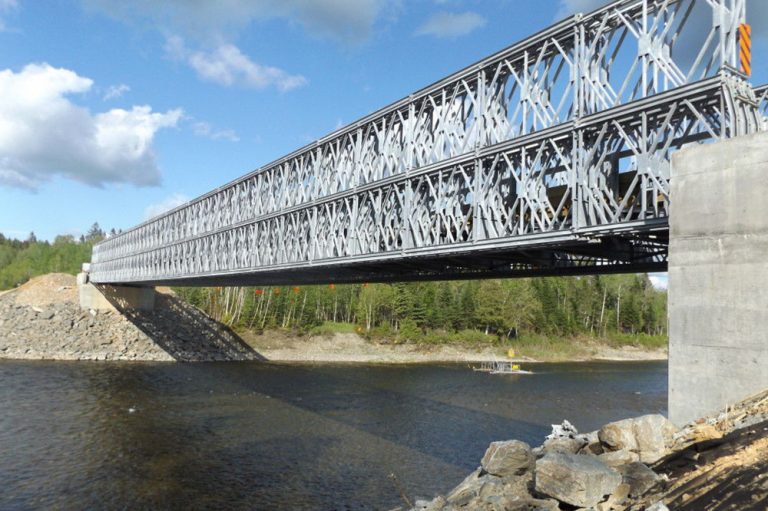 SVG asks St Lucia for loan of Bailey Bridges
Minister of Transport and Works, Montgomery Daniel has written to his counterpart in St Lucia, seeking for the loan of three Bailey bridges to be placed across rivers north of the Rabacca dry river.
Daniel said in discussions with the Chief Engineer, he was made aware that the government of St Lucia "has some Bailey bridges in reserve."
Speaking on NBC Radio on Wednesday, April 20 Daniel said he acted upon this information and wrote to his counterpart minister in St Lucia.
In the letter, the minister is requesting a loan of three Bailey bridges "for our immediate use."
He said he is now awaiting a response to his letter which was written last week and if the response is positive the bridges will come in very quickly.
Once they arrive here, they will be able to be placed across the rivers ahead of the upcoming hurricane season, which begins on June 1.
Minister Daniel recalled that funds are in the 2022 Estimates for the purchase of three Bailey bridges.
According to the minister, the order for these bridges has already been placed, but they may arrive here later than was anticipated.
In February this year, Minister Daniel promised to have Bailey bridges placed across the rivers at Overland, Noel and London before the start of the 2022 rainy season.
Daniel, who is the Parliamentary Representative for the North Windward constituency said then that the bridges will be put in place "to reduce or possibly eliminate, the difficulty in access when we have rains on St Vincent and the Grenadines."
During the 2021 rainy season, flooded rivers in North Windward led to residents from communities north of the Rabacca Dry River being stranded for hours on either banks of the flooded streams.