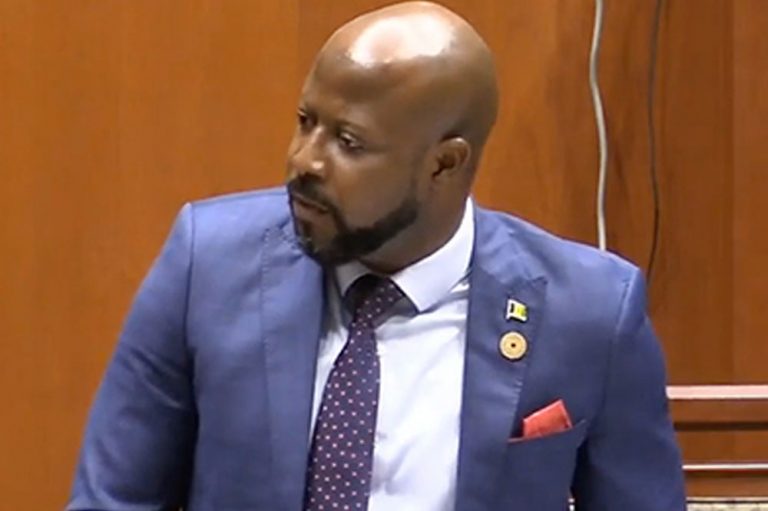 It's now easier to get married in SVG
The recently amended marriage regulations not only decentralises the process of acquiring a marriage license but will also allow this country to tap in meaningfully to the billion-dollar destination wedding market.
These were the views expressed by tourism minister, Carlos James as he made his contribution in Parliament on March 31, as Members of Parliament sought to pass the Marriage (Amendment) Regulations 2022.
The draft resolution was moved by Prime Minister, Dr Ralph Gonsalves who is the minister with responsibility for legal affairs.
Under the previous regulations, persons were required to spend at least three days in St Vincent and the Grenadines (SVG) before lodging an application for a marriage license.
They were also expected to appear before a Registrar General, who is stationed in capital Kingstown, to begin the process.
"This has now been reduced to one day and further to these amendments before the Parliament, the legal drafters in the Attorney General chambers, as I'm advised, will bring a supporting Marriage Delegation of Powers notice, which allows for the Governor General who grants licenses for marriage under section 23 of the Marriage Act, will now be able to delegate this particular power to district officers and revenue officers who are residing on Bequia, Canouan, Union Island, or even Mustique so that they can in fact grant the license on her behalf," James said.
The tourism minister noted that this eliminates the travel and other expenses incurred by someone from the Grenadines, having to travel to the mainland to complete the process.
He explained that the process proved somewhat inconvenient for visitors who preferred to host destination weddings in the Grenadines, especially when compared to other countries like St Lucia, Antigua and Grenada, where the same process takes 24 hours.
"We all know that the Grenadines has been, over the years, a leading destination in terms of destination weddings. We've fallen off for a number of years, primarily because of these challenges that persons would incur when they come to St Vincent and the Grenadines," James said.
"I just want to indicate that the numbers are showing globally, $16 billion is spent annually on the destination wedding market. That's a huge, huge market and we're talking over 25 per cent of Americans travel for destination weddings and 2.4 million weddings are performed…"
The tourism minister proffered that St Vincent and the Grenadines has everything that one would want in terms of being a prime destination with a variety of scenic locations.
But stakeholders have expressed that they cannot advertise in the way they ought to because of the challenges that arise in facilitating guests travelling to this country to host a destination wedding.
"I'm indeed happy and sure all of the stakeholders in the tourism sector will be quite pleased that we've had a few amendments in the past, but this one I believe really structures the process in terms of ease of doing business and would allow for a more efficient way in the processing of these applications for license and I'm quite certain the tourism sector, the stakeholders will be happy for this initiative…" James said.