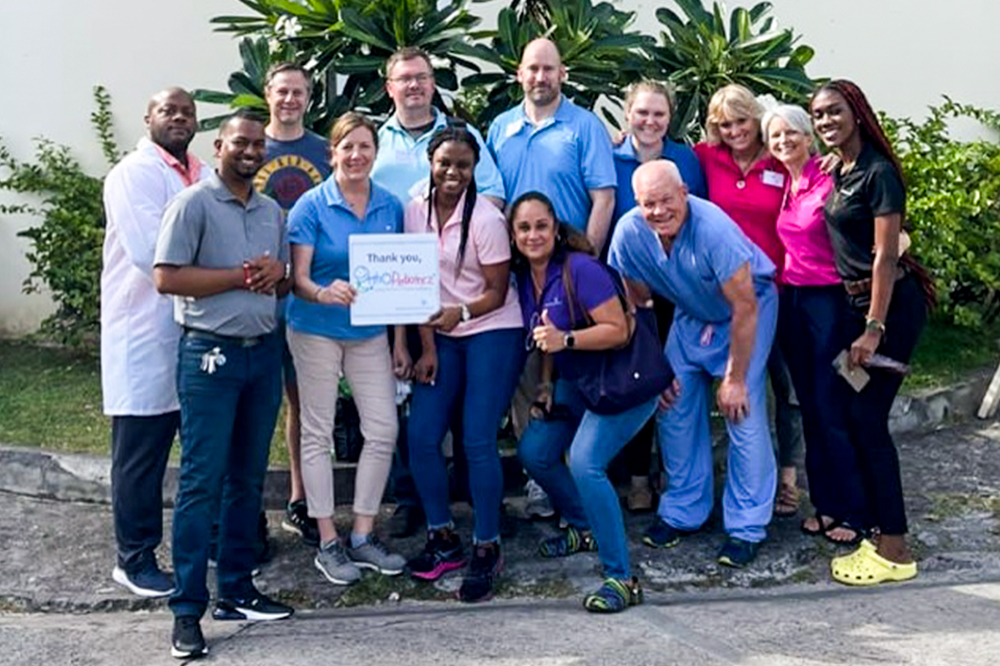 WPP wraps up Orthopaedic mission this weekend
A GENERAL Orthopaedics team of the World Paediatric Project (WPP), wrapped up a number of surgeries yesterday, Thursday April 7 having arrived in St Vincent and the Grenadines (SVG) last Saturday, April 2.
According to a WPP release, the team of nine persons is led by paediatric orthopaedic surgeon, Dr Miller and orthopaedic fellow, Dr Sigrist and accompanied by Dr Lockhart, the anaesthesiologist as well as other important auxiliary team members including Dr Donna Griffin, orthopaedic physical therapist.
Having completed the clinicals last Sunday where 37 local patients and eight from overseas were assessed, the team got down to work on Monday. Thirteen of the cases assessed were candidates for surgery. This is the second WPP team to have visited this year following a General Surgery team that came in January. The SVG Program Director at WPP, Sigmund Wiggins says a third mission, Scoliosis, is scheduled to be in SVG from April 23 – 30, led by Dr Kuester, and others are expected to visit during the remainder of the year.
Wiggins says the WPP is committed to reaching every child who needs its help while re-emphasising the gratitude and importance of the support received from donors in enabling them to continue their long term medical plans.
As part of the mission, WPP continues to mobilise diagnostic and surgical teams to treat children who lack access to special paediatric care through its network of partner hospitals locally, regionally and internationally. WPP also continues to extend gratitude to sponsors and donors whose donations play a major role in the overall success of each mission and the transformation of each child's life, he says.
The Orthopaedic team is due to leave SVG tomorrow, Saturday April 9.