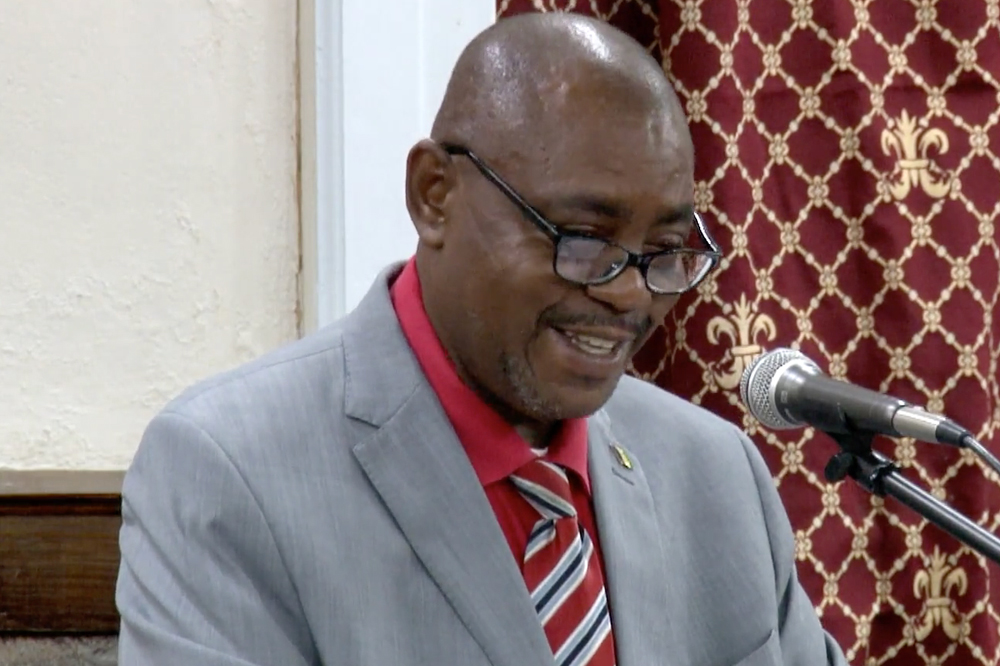 Some dismissed teachers now eligible for retirement benefits under amended legislation
TEACHERS WHO HAVE attained the age of 55 and were deemed as having resigned their jobs as a result of the government's vaccine mandate may be considered to receive early retirement benefits.
This is as a result of amendments that were successfully passed in the House of Assembly on March 31 to the Teachers Pension Act.
And while Opposition Leader, Dr Godwin Friday advises that the eligible persons take advantage of the amendment, he argued that the "real issue" was not being addressed.
"What about the other persons who lost their jobs under the same circumstances? Is it not that the real issue here is that these persons should not have been fired in the first place? That those persons, what they really want; ask them what they want — they will tell you that they want their job back. They want to be teachers. They want to be in the classroom helping their students," Friday said in Parliament.
The age of retirement outlined in the Act is set at 60.
But persons who have attained the age of 55 are allowed to submit an application to the Governor General for consideration of early retirement.
The Public Health (Public bodies Special Measures) Rules of 2021, which came into effect last November required certain groups of workers, including teachers, to take a COVID-19 jab in order to continue working in their respective areas.
Failure to do so resulted in workers being deemed to have abandoned their posts and therefore unemployed. They were also not eligible to receive any benefits.
But under the Teachers' Pensions (Amendment), Bill (2022) which was moved by Minister of the Public Service, Frederick Stephenson, teachers 55 years and older who were affected by this mandate now have the ability to apply to the Governor General for approval to be treated as having retired.
"This person will be allowed to receive a pension, even though he/she was deemed to have resigned," Stephenson explained.
The amendment also allows for applications made by persons either before or at the time they were deemed to have resigned office, to be considered, hence making re-application unnecessary.
"It seems to me now that this Act is an attempt to repair some of the damage because it means some of the persons who would ordinarily not qualify for pension or their benefits, that they would be able to seek early retirement and do it and make the application and if approved, then they would be able to obtain their pension benefits," Friday said.
But he questioned the solution for persons who have lost their jobs and are younger than the required age.
The opposition leader described the amendment as "a half measure", noting that it at least gives some remedy to some affected.
"…But it doesn't fix all the harm that has been caused by the government's policy and really that is what needs to be done and if you're serious about rectifying the situation, getting our schools, our teachers back in the classroom, what needs to be addressed is the policy overall of saying
if you not vaccinated, you can't teach…" he said.
Friday also noted that there were specific requirements attached to the application and he said there was a discretionary nature to the process, because it was not guaranteed that persons will be approved for early retirement even after submitting an application.
Prime Minister, Dr Ralph Gonsalves noted however, that "no one in the teaching profession, or indeed the public service, can get early retirement automatically".
"This is basic to understand. If you want to get early retirement, you have to apply for it," Gonsalves said, adding that in his experience, he could not "think of any case where early retirement is requested, once you have complied with the age qualifications and everything else is in order, that [you're denied] early retirement".
The prime minister noted that while educators in Grade 5 are eligible to apply for early retirement, the same could not be said for teachers in Grades 3 and 4.
He explained that some teachers in Grades 3 and 4, who chose not to take a COVID-19 jab are over the age of 55 and that this amendment will "accommodate that narrow band of persons".
"We felt that it may be unfair for somebody who is Grade 5 and above, who reached 55 can take the early retirement but those who, Grade 3 and 4 can't take early retirement…" Gonsalves said.
He added that any unvaccinated teacher who chooses to get vaccinated against COVID-19 at any time will more than likely be able to return to their posts as the majority of replacement teachers are on contract until the end of this school year.
The prime minister said it is a reasonable decision to make in an effort to protect oneself, the workplace and the children within the school system.