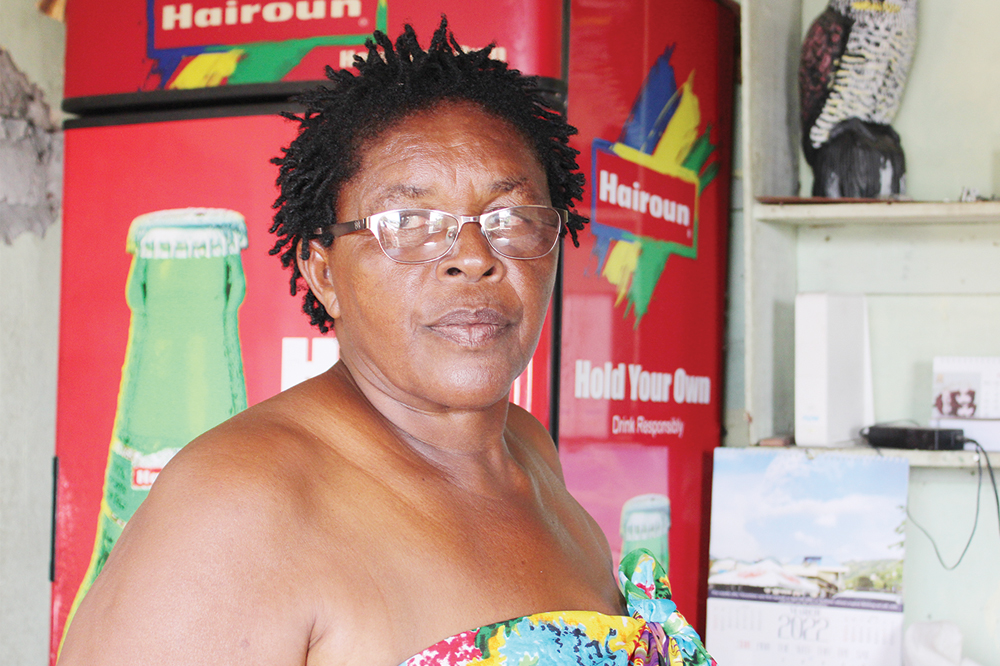 Fitz Hughes looked like a ghost town after eruptions – Spring
THE VOLCANIC explosions last year left Fitz Hughes looking like a ghost town according to one resident.
Dawn Spring, 59 years, evacuated from the North Leeward community that she calls home on April 8, the day before the eruptions began. After listening to one of the press conferences that Prime Minister Dr Ralph Gonsalves held earlier in the day, Spring recalled "everybody done geh hot, place pon fire."
"So me say 'Boy me nah wait'. Me go and me bathe and me start to pack. Me done pack already you know…but me start to pack over," she said.
Nonetheless she did not head out immediately. She missed the first boat came for evacuees.
It was later when someone came and said "Mammy dan if you see fire ah Soufriere the mountain dey dey in ah fire!" that she decided she wasn't going to wait.
She called her son and they went to catch the second boat.
"All in all me nah been want experience wuh going on so me bail way early," she concluded.
Spring said that while many persons thought the eruption would mirror that of 1979 she just had a feeling that the eruption would have been something heavier. After staying away for four or five months Spring returned to what she described as a ghost town.
"If you see…me nah been even expect that allwe could ah live back ya," she disclosed.
"Man you been want see ting – ashes!" Spring said.
"(From the) time you see me walk through the ashes, me swell me foot. That not been a nice experience at all," the business owner recalled.
"…When me come down and see the place how it look. Been look so dismal, real like a ghost town but God is good, here we are," she said.
She explained further, "Watch look how the place green and nice but after the volcano, everything down ya been brown, brown like everything burn down man me tell yuh."
"When me go round ah Richmond and me watch
round there, the stone and them black," she said, "If you see round there the bank high like that lamp pole there, you can't even get down there."
This a scary sight and she revealed that she didn't even want to go closer to peep at it.
She concluded that "the eruption been terrible, real terrible. Because the ashes go really high and from wey me experience if a lot of the ashes nah been go ah sea and e been fly high Leeward been done with," Spring declared.
"It was something real, real terrible eh? Not nothing for say joke about."
She also contemplated, "..Me still believe that if e for blow again it might be worse than April 9, me believe that. That ah how me ah see it eh? Cyar all now so when you see a drop of rain come sometimes, boy it stink. The sulphur stink up the place."
As to whether she is worried about the volcano acting up again she said, "Me always ha the feelings that it go kick up again you know but nah really ah tek that mek much headache. Me nah tek that mek no headache at all. Wey fuh be ah be. So me nah ah worry over dat."