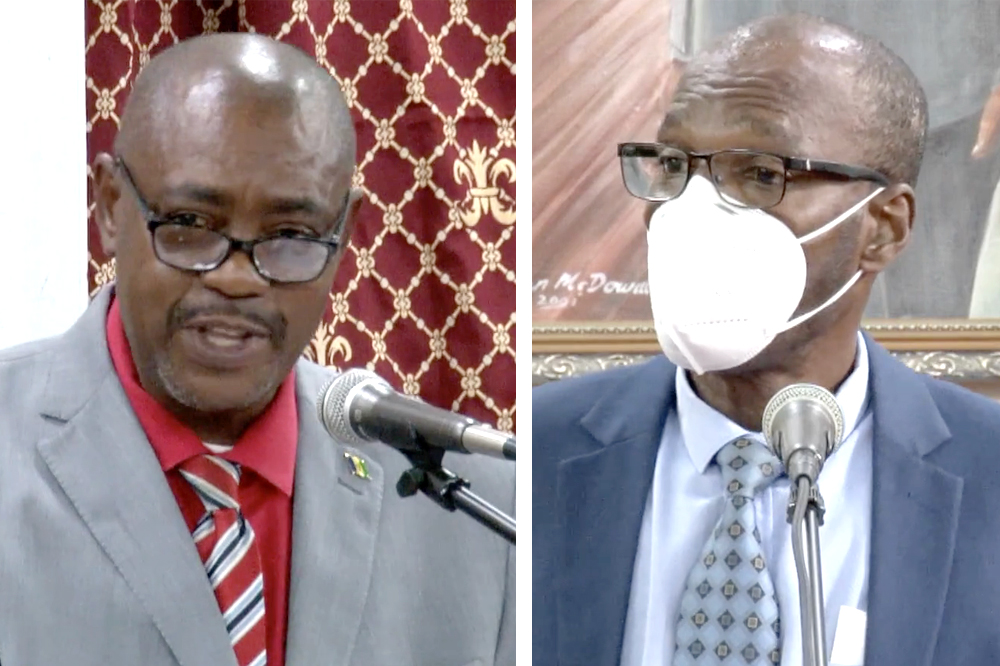 Cummings draws flak for 'Chris Rock' remark
WHILE MANY PERSONS may have found laughter in recent comments by Parliamentary Representative for West Kingstown, Daniel Cummings which later went viral on the internet, some persons are of the view that his outburst was "outrageous."
During debate in the House of Parliament on Thursday, March 31, Cummings threatened to give South Windward Member of Parliament, Frederick Stephenson "a Chris Rock Special."
This is a term which the NDP Parliamentarian had coined as a result of an incident at the March 27 Academy Awards, in which host, Chris Rock was slapped by actor, Will Smith.
This happened after Rock, a comedian, made a remark about Smith's wife, Jada Pinket Smith.
In Parliament, Cummings accused Stephenson of making "snide remarks" about his (Cummngs') medical condition.
Angered by this, Cummings said if Stephenson was closer to him he would have gotten a "Chris Rock special."
Speaker of the House of Assembley, Rochelle Forde interjected and reminded Cummings to " observe proper parliamentary language."
Video clips of that incident in parliament soon when viral and numerous comments are still being made about it.
Cummings' comment also became the focus of a recent video which was posted on the social media page of Ridealonglive.
The popular online talk show is hosted by journalist, Junior George in Brooklyn, New York.
"Watch these big men behavior in the honourable House of Parliament" was the title for George's video commentary.
George said while some persons may have looked at the incident and laughed, "there is nothing funny about" Cummings' recent statements in parliament.
"When I watched it myself, I said what kind of madness going on, and worse yet, in the House of Parliament."
The Ridealonglive host said MPs are elected to go to parliament and "fight for the needs of their constituents and not with each other, and threaten to beat up people."
"This is outrageous to say the least."
"It is outrageous, take a look at this, this is St Vincent and the Grenadines, this is just crazy," George told his viewers just before he played the video.
Restating that the incident was not funny, George asked "what kind of petty, immature, stupid interaction is that?"
"There are too many burning issues that need to be addressed," he added.
"These men are taking valuable time that they are getting compensated for."
He noted that they are making threats in parliament, instead of deliberating about the rising gas prices, and impending food shortage.
"There are so many big issues that need to be addressed," he commented.
What George saw from the viral video clip were: " Two big men in parliament like they want to size up each other and fight." Before ending the programme George urged viewers to leave their comments.
"If this is happening in your parliament, if this is happening in your neck of the woods, this is disgraceful," the Grenada-born host concluded.
Many viewers of the programme also had negative comments about what transpired in the parliament of St Vincent and the Grenadines.