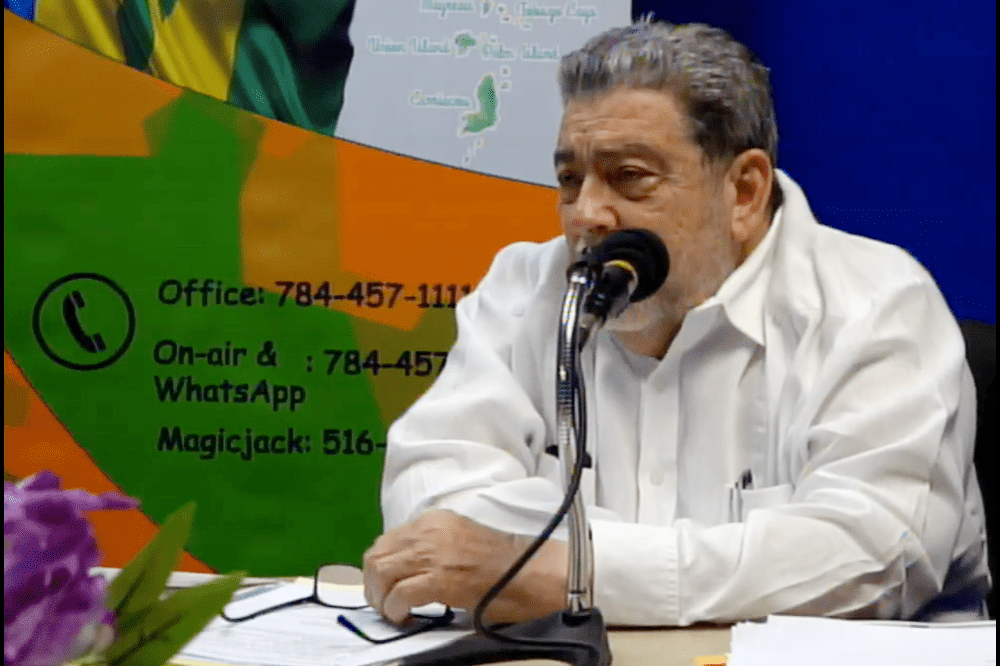 Vincentian families to receive UN payouts
JUST OVER 3700 Vincentian families will receive monetary payouts from a UN agency in short order, as this country's assistance efforts continue for families who have been affected by the eruptions of La Soufriere volcano.
Prime Minister, Dr Ralph Gonsalves made the announcement yesterday that the World Food Programme (WFP) will spend approximately $1.5 million to make additional payments of $400 to 3702 families.
This initiative is from money raised via the UN Global Appeal Fund that was launched last year, with the proceeds being used by UNICEF and the United Nations Environmental Programme (UNEP) in various relief efforts.
Gonsalves, who was speaking at the launch of month-long activities to commemorate the first anniversary of the 2021 volcanic eruptions, said assistance will be distributed through Western Union, as was the case previously.
"Lots of money is still being rolled out," he said, adding that plans have been put in motion for funds to be distributed to farmers and fisherfolk within this year.
The Housing repair programme also continues and is expected to impact 600 homes which require varying levels of repair.
"We are doing something which has never been done in the history of this country. We have about 400 houses with repairs, both through
the Ministry of Housing and through BRAGSA," the prime minister said.
He added that "we are doing 27 houses at the moment at Orange Hill. I'm told they have just about two more weeks to do their finishings.
But we have to do some road works and drainage and the like…" Approximately 24 additional units, albeit temporary, are also being constructed at the Old Sandy Bay School location to assist particularly elderly folks in the transition period.
Gonsalves also noted that collaborative work is being carried out between the government and the Mustique Company, to build just over 40 houses.
"Every cabinet, I spend at least an hour on this matter and even though they're doing reasonable work…people in the country know me well enough that even if they are working well, I'm still pushing and pushing and pushing for us to even go faster than we're going because for persons to be living in substandard housing because of La Soufriere it's a matter which pains me, but I'm sure we'll get to all of them in the most rapid time…" the prime minister said.