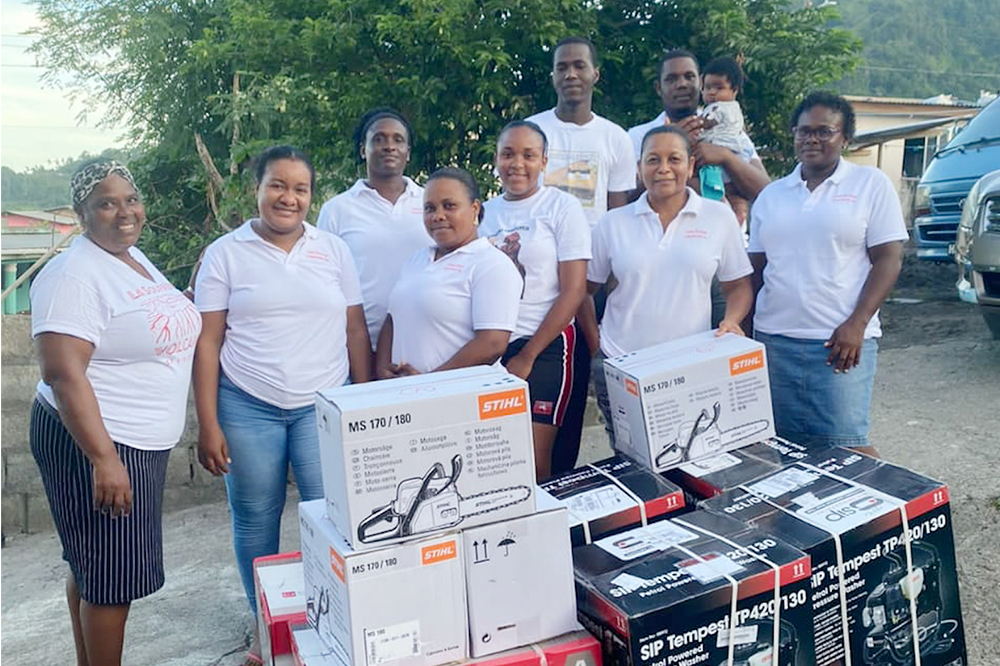 Owia to commemorate volcanic eruptions with thanksgiving event
Saturday, April 9, 2022 will be exactly one year since the explosive eruptions of La Soufriere Volcano began in 2021.
The eruptions resulted in mass evacuation of residents from several villages on the fringes of the volcano who had to seek refuge in emergency shelters or with relatives and friends.
Residents in the village of Owia were among the thousands in the Red Zone in the north of the country, who had to flee their homes.
In remembrance of the April explosive eruptions the people of Owia are giving thanks.
Chairperson of the Owia Disaster Response Team, Ingrid Lavia said a thanksgiving event is planned for this Saturday, April 9, 2022.
The event will be held under the theme: "Still rising from the ashes."
The thanksgiving activity is scheduled to begin at 3:00 p.m at the Owia Cross Road Junction during which residents will be able to share their stories of last year's eruptions.
Lavia said Pastor Kelron Harry of the Church of the Nazarene will deliver exhortations at the event. It will be held in conjunction with the Owia Heritage Organisation Inc.
Refreshments will be served.