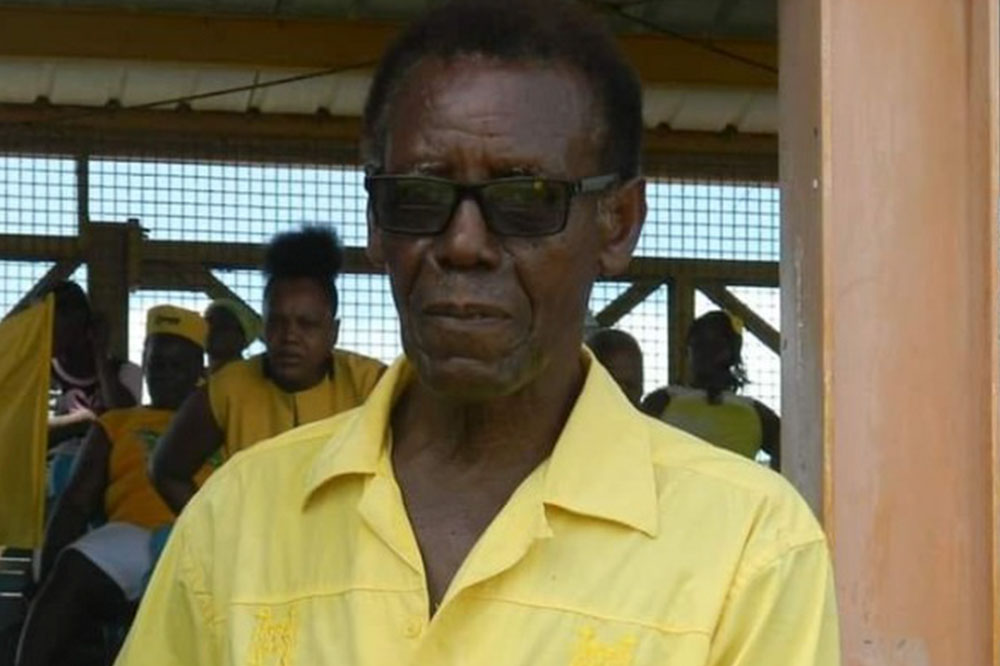 Calder Williams remembered as "a stalwart politician"
Calder Williams, the first candidate of the New Democratic Party (NDP) to win a seat on mainland St Vincent has died.
Williams died at his home in the North Leeward town of Chateaubelair on Tuesday, March 29.
A segment of the NDP's radio New Times programme on that day was dedicated to his memory.
Immediate past NDP representative For North Leeward, Roland Matthews, hailed Calder Williams as a "stalwart politician".
He was the first person to pay tribute to the late politician on Tuesday's radio programme.
Matthews said that at the youthful age of 26, Calder Williams became the NDP's candidate for North Leeward, and also the Member of Parliament for that constituency.
In a written tribute on his Facebook page, Matthews recalled that "In 1979, the people of Fitz Hughes told Sir James Mitchell, 'No Calder, no NDP'.
"This happened the very day that the NDP came to North Leeward to launch its candidate, St Clair Robinson Senior."
Apart from being a politician, Calder Williams was also a teacher, farmer, police officer and a trade unionist and also a cricket fast bowler.
In his tribute on radio, Matthews said "Calder was a champion of the poor."
According to Matthews, the deceased politician was also responsible for organising and representing workers in North Leeward through the New Rescuers Movement.
Matthews recalled that Calder Williams had answered the call of the people in North Leeward and went on to represent them in Parliament, where he also served as Opposition Leader.
The former North Leeward MP reflected that Calder Williams also had a strong passion for the education of young people and helped to lay the foundation for the establishment of the SVG Community College, which is located at Glen.
Matthews added that although Calder Williams was "a simple man," he was also "a man with a vision" who was well loved by the people of North Leeward.
In extending condolences to the family and friends of the late NDP politician, Matthews described Calder Williams as "an individual of iconic stature."
Williams served as MP for North Leeward from 1979 to 1984.
 In his Facebook tribute, Matthews noted that Williams also served for many years as Chairman of the NDP North Leeward Division.
"This man taught me a lot about politics, and I owe him a great deal," Matthews wrote. Vice President of the NDP, major St Clair Leacock also called in to Tuesday's New Times programme to pay tribute to Williams.
Leacock remembered the deceased politician as "a well rounded individual" and "a person of the people."
The Central Kingstown MP further recalled that Calder Williams had "a good sense of reason and judgement."
He also reflected that as chairman of the NDP North Leeward constituency division, Calder Williams gave very strong service.
"We owe him a debt of gratitude," Leacock stated as he extended condolences to the relatives of Williams.