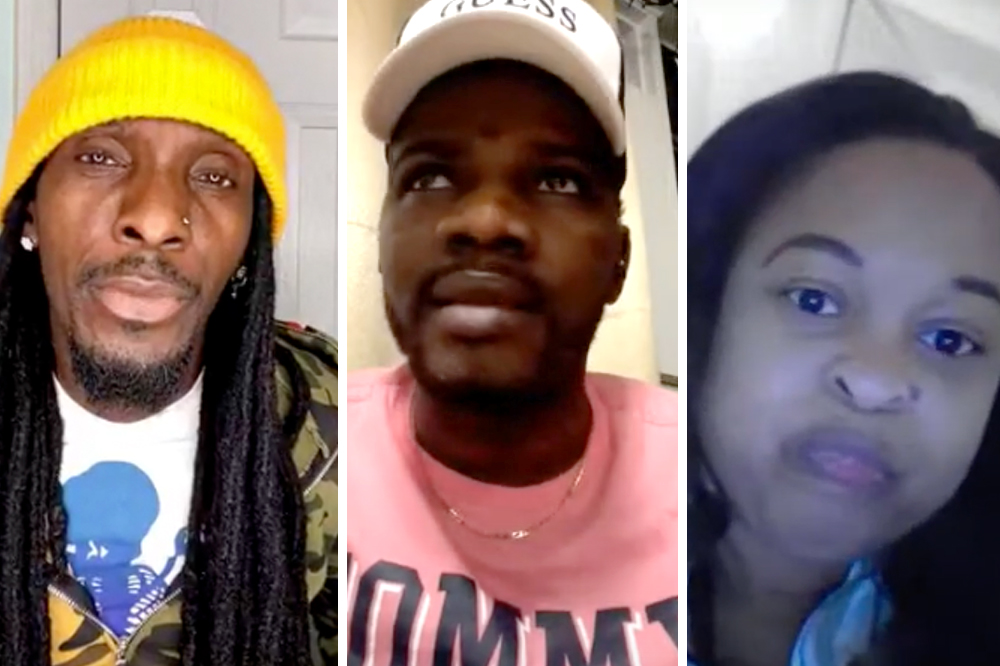 Artistes feel Soca and Calypso being killed by mediocrity
by Kirby Jackson
If the Vincentian Soca and Calypso industry is to advance forcefully beyond these shores, mediocrity needs to be shunned and professionalism embraced, with the understanding that there are levels in the entertainment industry game.
"Talent is not the issue, but artistes have to bury their egos", said internationally renowned producer, songwriter and artiste Shertz "Problem Child" James, who said that a prevailing unwillingness to accept constructive criticism is a huge stumbling block to the development of Vincentian artistes.
He suggested that this prevents more accomplished music industry personalities like himself from helping young artistes in the country.
James was part of a panel discussion on the state of the Vincentian Soca and Calypso industry and prospects for development post COVID-19. The discussion took place on March 23 on SEARCHLIGHT's online programme "The Press Room".
Along with veteran female artiste and reigning Calypso monarch, Shaunelle McKenzie and Soca Monarch, Derron "Magikal" Rouse, James stressed the importance of artistes setting a higher bench mark for excellence if they are to realise their full potential.
Meanwhile, Rouse, who dethroned veteran, multiple champion Delroy "Fireman" Hooper to claim the 2019 crown, said that as a young artiste he concurs wholeheartedly with the sentiments expressed by his more seasoned compatriots.
He said as a breakthrough artiste he has learnt to have a healthy reverence for those who have been successful and have chartered a course in the art form.  He said that the forced break due to the COVID-19 pandemic has helped him look into himself to identify areas that needed development to take him to the other levels of excellence.
"Looking back at some of my performances in the past, I was shouting…that is how I use to sound…there never was a bigger person in the industry who came and corrected me to say you are shouting when you are performing." Rouse said.
He further called on fellow performers to rise above the "hustle" mentality and add the necessary ingredients of proper branding and production excellence so that they could break through the ceiling of local revere and achieve greatness beyond St Vincent and the Grenadines (SVG).
Mckenzie, who has won at all levels of calypso competitions since primary school said that there is a need to take personal development seriously, starting with the simplest of issues like how artistes dress to go on stage to perform.
She frankly stated that unless huge steps are made in these areas she can't consider what prevails in SVG a musical industry but rather "A work in progress".
She acknowledged the need for artistes to also embrace a strong social media presence if they are to improve and push their brands, noting that even as society opens up post COVID- 19, the virtual sphere is here to stay. She however admitted that malicious and hurtful comments on social media platforms caused her to shy away from them. She also called for more Vincentian music to be played on local radio stations.
The artistes all expressed hopefulness regarding Vincymas 2022. McKenzie said that she is looking forward to defending her calypso crown and is eager to dive back into the Soca and Ragga Soca spheres hinting that a project with Problem Child may be high on her wish list.
Meanwhile, as he stated in his 2021 hit "Problem", Magikal is anxious for the powers that be to "open up the gate", promising that fresh hits will be flowing.